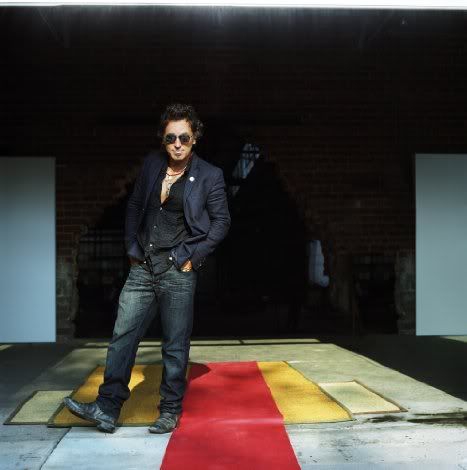 Bruce Springsteen & The E Street Band got a couple days off for the long trip from Buffalo to Albany (really, Landau? Get a map and a lap) on their Wrecking Ball tour and they put the time to use.
Not good use.
We get tour premieres tonight (but with one exception) there isn't anything special about them because these turds come out every tour and some poor town has to be first. What did Albany ever do to Bruce Springsteen to get the double-debut of "Darlington County" and "Downbound Train." Talk about a train that is never late. You know he's going to do it and you can't stop him- just like "Out In The Streets," which for some reason he's still fucking playing! The River only has 19 other songs to choose from (18 if you don't count "Crush On You," and you shouldn't).
Some of the Kool-Aid drinkers won't have made it this far (but they can kick rocks) but there was a pretty amazing 1-2 punch in this set I wish I'd experienced for myself; he played a solo acoustic version of the B-side "Janey, Don't You Lose Heart" and then brought the band back on stage for the always phenomenal "Backstreets." There is your moneymaker, kids. The rest of the show? War…horses. If you like your Boss served up in a pair of faded jeans and a red cap, this was your night. If you were waiting for a savior to rise from these streets, you were pretty much out of luck.I'd rather walk.
Bruce Springsteen & The E Street Band

Albany, NY
April 16, 2012
Badlands
We Take Care of our Own
Wrecking Ball
Out in the Street
Death to My Hometown
My City of Ruins
Darlington County
Jack of All Trades
Murder Incorporated
Downbound Train
Shackled and Drawn
Waiting on a Sunny Day
The Promised Land
Apollo Medley
Janey Don't You Lose Heart
Backstreets
The Rising
Lonesome Day
We Are Alive
Land of Hope and Dreams
Thunder Road
### ### ###
Rocky Ground
Born To Run
Dancing in the Dark
Tenth Avenue Freeze Out