Tonight's X Factor sees this eclectic group of contestants whittled down from ten to nine. In last night's recap and review I predicted Lakoda Rayne and Stacy Francis would be in the bottom two with Stacy Francis going home. Let's get started and see how it plays out, shall we?
Worthless Host Steve Jones -- yes you must say the whole thing, yes every time -- asks Paula if she's nervous for tonight because Lakoda Rayne is the only act left in her category, and when she says she's not nervous but is grateful and feeling blessed, he says "well, you should be nervous, you all should." Terrible segue! He gets immediatel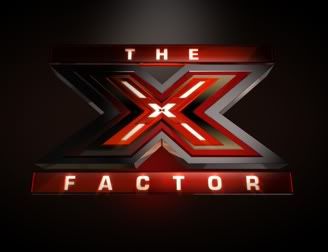 y down to business and tells us that LeRoy Bell and Lakoda Rayne are the first two acts who are safe, and Simon looks dumbstruck.
Rhianna performs her hit single, "We Found Love" and by performs I hope you know I mean "dances and lip synchs to." She's just terrible – I do not get her appeal, at all. Steve Jones now reveals six more safe acts starting with my favorite Chris Rene, Melanie Amaro (who overreacts and drops to her knees. It's a little early for those Casey Abrams-esque theatrics, girlie), Josh Krajcik is also safe along with Marcus Canty, Drew, and Rachel Crow. This leaves Stacy Francis and Astro to "sing for their survival." I am in absolute ecstasy and shock, simultaneously. Astro being paired with Stacy Francis makes no sense and I think this must be rigged. Stacy can't speak and Astro says "whatever, whatever, it is what it is, it's all good, Brooklyn in the house." He might need elocution lessons but he's 15 years-old and probably in absolute shock.
Stacy Francis sings what I hope is her swan song, "Amazing Grace." Young Astro comes out and says, he really doesn't think it's necessary to perform and asks his mentor LA Reid and the audience if he should. He then dejectedly raps "Never Can Say Goodbye" with some pretty great original lyrics but his heart wasn't in it at all. It was a temper tantrum rap.
LA Reid is first to vote but, before giving his vote for Stacy Francis to go home, he admonishes his young charge for being disrespectfu, which he totally deserved. Nicole says a bunch of generic, mushy crap to her Over-30 act Stacy and votes to send Astro home. Paula sends home Stacy which gives Simon the power to make it a deadlock which would force us to go to the lowest vote getter per America's votes. He chews Astro's ass a little, making the boy cry, as he struggles with the feeling of rejection, and humiliation on such a large stage. It's hard to accept something like that with grace and he definitely failed but... Simon sends Stacy home and says he hopes if Astro is in this position again he will suck it up, be a grownup, and perform with everything he has.
So, America has spoken! Stacy Francis, an early favorite who was considered a front-runner has been eliminated. Did the right person go home tonight? Are you as shocked as I am that Lakoda Rayne was not in the bottom two? Who on earth is voting for those girls? What did you think of Astro's slight temper tantrum? Check back for more X Factor news and show reviews throughout the week.