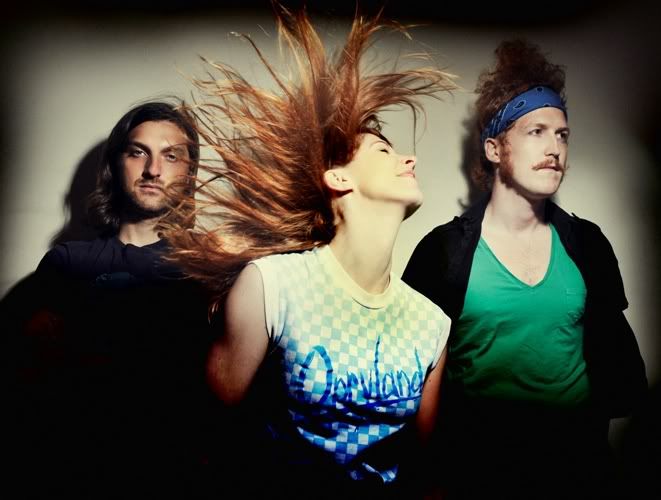 We told you all about The Spring Standards' double EP yellow//gold and the band has released an official for one of the tracks -- "Here We Go Again" and are offering a free download of another track, "Watch The Moon Disappear."
I fell in love with The Spring Standards when someone played "Drowning In Sobriety," a digital-only bonus track on the iTunes edition of their Would Things Be Different album, in the "It's All Connected" room at Turntable.fm. I immediately downloaded the song and purchased the physical copy of that album along with their prior set No One Will Know.
I'm caught up on the back catalog from this trio and am really excited about the new double EP.
So, here are the goodies. You can download "Watch The Moon Disappear," a song with heavy shades of the classic Lindsey Buckingham/Stevie Nicks-era Fleetwood Mac (can you believe Rumours is turning 35 this year?). I am such a sucker for great harmonies in a rock song and that is a strength of this trio and that is very evident in "Watch The Moon Disappear."
We've also got a video for "Here We Go Again," another strong track from the twin EP. Speaking of that, let's go ahead and break down the buying options for the record. You can get a 13-track version from iTunes and Amazon, each having the digital only acoustic version of the aforementioned "Watch The Moon Disappear." You can only get the physical CD from the band's web store.
So... download "Moon" and check the video for "Go," get your copy of the double EP, and keep an eye out for my review which is coming soon!