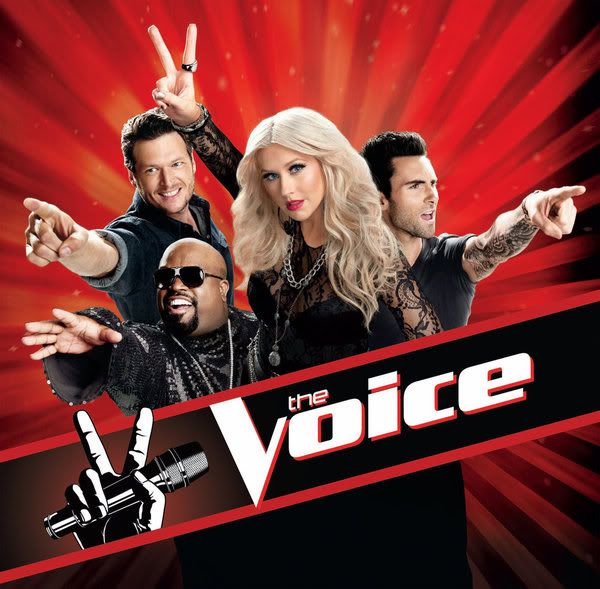 Tonight begins the process on The Voice where we watch the four mentors Cee-Lo Green, Christina Aguilera, Blake Shelton and Adam Levine whittle their teams down from twelve to six. This is probably the most intriguing semi-final type set up of any of these music competition shows as the artists from the same teams are pitted against each other, going head to head in a boxing ring on the stage. Their coaches pick the song and then mentor them to prepare them for the performance that will either get them into the next round, or send them home earlier than they expected.
The mentors coach up each artist before it's to happen and give them tips, tricks, and helpful pointers; even garnering help from talented coaches giving priceless advice to their teams. It's a four week process, and I've broken it into four steps for you and even included a couple video clips to further add to the excitement. Titillating, isn't it?!
Here's a quick rundown of what happens during the Battle Rounds:
1. Over the course of four weeks, each coach must reduce his or her team from twelve artists to six by pitting them against each other in duet battles.
2. To prepare, each artist works with his or her coach and a celebrity advisor: Lionel Richie and Jewel (Team Christina), Kelly Clarkson and Miranda Lambert (Team Blake), Kenny "Babyface" Edmonds and Ne-Yo (Team Cee-Lo), Alanis Morissette and Robin Thicke (Team Adam).
3. After watching their duos perform, each coach makes the gut-wrenching decision of who will move on to the live rounds.
4. The Live rounds begin April 2nd – and your vote helps decide who moves on.
I'm getting excited, are you?