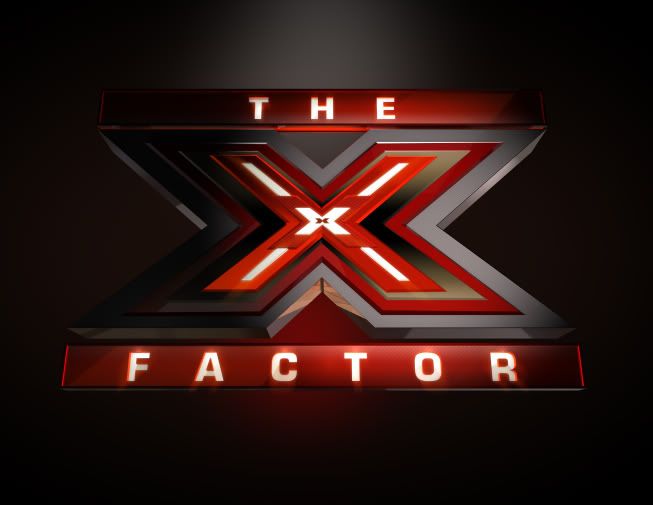 We finally got our X Factor fix! Neither rain nor the Detroit Tigers could keep us away this time! Tonight's episodes features the 32 remaining acts being officially in their category (Boys, Girls, Over 30s, Group) and flying to all parts of the U.S. and even France to stay at their mentor's mansions before being cut down one final time to 16 acts, before the live shows.
While the judges know who they are mentoring, the contestants don't yet know and mysteriously arrive at these mansions to eagerly await who will be walking through the door to greet them and I'm pretty positive they're all hoping for Simon Cowell. Alas, the group flown to France is the Girls and they're only half as excited for themselves as Simon is for them. "I'm so excited, I know the winner in this category" he tells them with a Cheshire Cat grin on his face.
In Santa Barbara, CA the Groups pretend to be excited over Paula Abdul although I think they'd prefer Pussycat Doll Nicole Scherzinger. Paula assures them she's worked with amazing groups and her choreography is still badass. OK, I made up that last part.
Over in Malibu, CA Nicole walks out to a visibly deflated Over 30's group (they wanted Simon or LA) Nicole is excited because it means so much more to them given their advancing age and all. One upside is that she does know essentially exactly what they're experiencing seeing as how that's how she became a member of the Pussycat Dolls.
East Hampton, NY is where eight very excited boys find out their mentor Is LA Reid. Chris Rene said he is "so blessed to be on LA Reid's team." And I agree with him because his style fits perfectly with LA Reid.
Nicole's enlisted the help of Enrique Iglesias to help her see the talent and make her cut. Paula's helper is Pharrell. Mariah Carey was supposed to be the helper for Simon, but Hurricane Irene kept her plane grounded, so he's chosen himself to be his helper, oh and the vocal coach, stylist, choreographer trio from Boot Camp.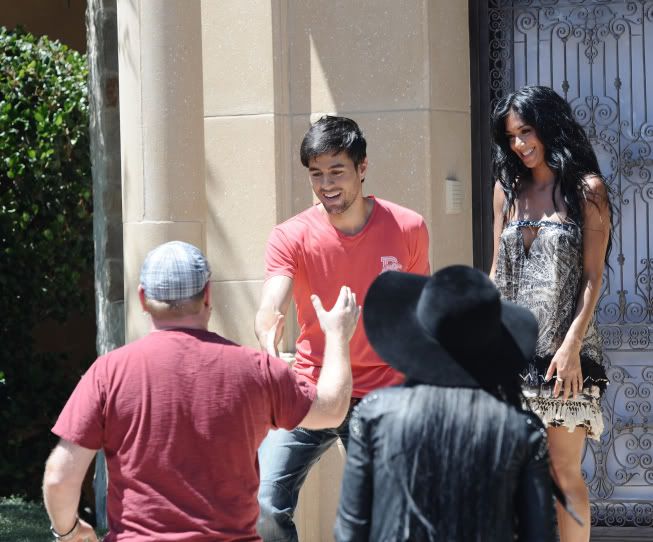 Rhianna is assisting LA Reid who she tells us signed her six years ago. Contestants are to perform a song of the judges choosing and can sing to a live band or a track, their choice.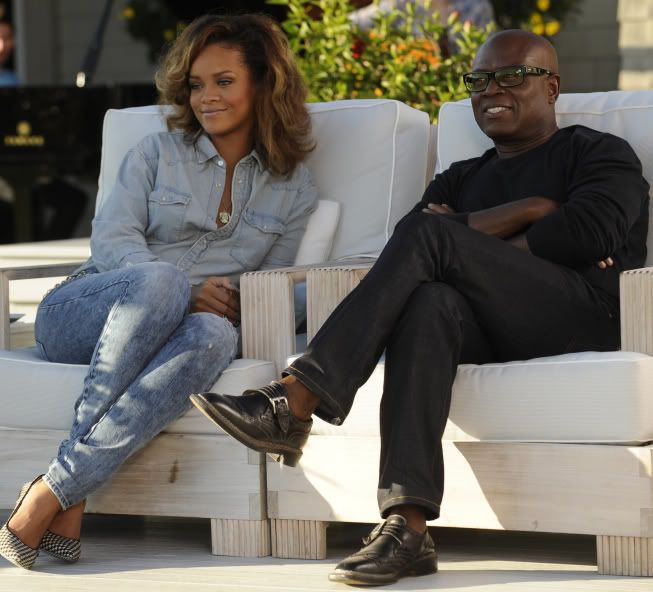 Brian Bradley goes by The Astronomical Kid (Astro for short), and keeps telling us how talented he is. His determination is making me liking him a little and his performance of "The Message" has made me fall in love with him. When he walked away Rhianna said "He is so cute, I can't even comment right now." LA and Rhianna's comments are very favorable toward him but LA is worried he'd be treated like a novelty because he's not a dancer or "singer."
Simone Battle is reliving her massive blunder with "Your Song" but assures us she was born to entertain. She does an OK job on "Help" by the Beatles but she slowed it down too much and was doing a fake Adele-like inflection to her voice. She IS compelling but her singing is not special.
The Anser (hate the spelling of this) are first to go in front of Pharrell and Paula and oddly they sound better solo than as a group on "Fuckin' Perfect" by Pink.
Dexter Haygood is first to go before Nicole and Enrique; he does Beyoncé's "Crazy In Love," and that's all I have to say about that. Nicole says she wishes she heard more of the song and Enrique thinks if he had a song in his genre, "he'd kill it," which sounded like "what a stupid song you picked for him, Nicole!"
16 year-old Skyelor Anderson, and X Factor formed new girl group Lakoda Rayne were disappointing to say the least, although Rhianna thinks, with polish, Skyelor would do well.
Tora Woloshin sings "Satisfaction" like I imagine it might have sounded at Studio 54. She oozes charisma and is fun to watch, not to mention sounds great. I hope she sticks around.
Stacy Francis sang the most soulful version of Prince's "Purple Rain" I've ever heard. I'm not sure why but I'm not on the Stacy train and I'm not sure I ever will be. However, Enrique was transfixed and singing along, while Nicole cried.
Next up we have The Brewer Boys who got "Only Girl In The World" by Rhianna which was a bizarre song choice. I've adored these two up until tonight.
Elaine Gibbs is a 42 year-old wedding singer whom I barely remember from the auditions but I have no idea why because I loved her…over Stacy Francis at least. Enrique says her confidence alone can make her a superstar.
Caitlin Koch is a Rugby player/coach who looks like she could just as easily be walking a catwalk. Caitlin sings "Will You Still Love Me" in a way that makes me just stop typing and stare at her. That hasn't happened since James Durbin's version on Idol last season. I was waiting for it to pick up and it didn't, which was a shame. But her voice is killer. Simon loved the tone and timing, phrasing, everything he says.
Nick Voss still looks like Elvis, Johnny Depp and Vanilla Ice had a baby and dressed him in Michael Jackson's wardrobe and I'm bored of him, already.
4Shore came complete with their own choreography and sounded so spot on; they're my favorite of the night so far. "If You Love Me" by Brownstone was a perfect song choice for this group. When they finished, Paula said she wanted more and Pharrell sad they were "holding it down vocally," they confer and say the only con is they're too perfect and squeaky clean, they'd like to "dirty them up a bit."
Drew Ryniewicz sings for Simon while sitting down which was a weird and possibly unwise choice. She sings "It Must Have Been Love" by Roxette and I was bored to tears. She should have stood up. Her voice is amazing and flawless, exactly the type of female voice I gravitate toward but she did herself no favors tonight. Simon was blown away…shows how much I know.
Sunday we get to see the remaining acts (Rachel Crowe! Chris Rene! Josh Krajcik!) and move one step closer to getting the final 32 and starting the live shows. Did you watch, what did you think?