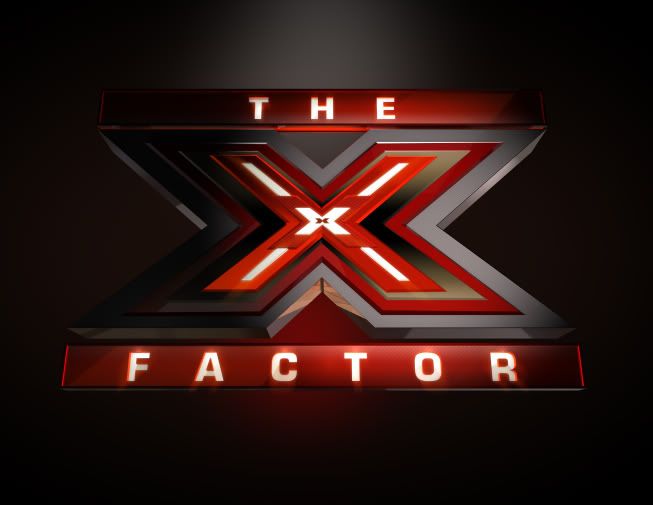 Tonight's X Factor takes us back to the Judge's houses where the remaining members of the Top 32 sing their faces off for a shot at the Top 16 who will go on to the live shows and be one step closer to realizing their dream.
Each judge has a partner to help them make their decision about cuts. LA Reid brought on Rhianna to help him pick his final four for the Boy category, Paula has Pharrell helping her on Groups, Nicole Scherzinger and Enrique Iglesias are critiquing the Over 30s and Simon is solo with the Girls although does have a trio of producers and vocal coaches who scurry out of the shadows after each performance and give their opinions and bask in the awesomeness that is Simon Cowell.
16-year old Jazzlyn Little, who has probably the best female voice in this competition but none of the confidence and swagger that should accompany it, goes first. I have a bad feeling her nerves and inexperience will be what ends her run here. Simon chose "I Will Survive" for her and it was jazzy and fabulous.
Stereo Hogzz are a five member all male group who has been fun to watch so far and tonight is no exception with their rendition of "I Heard It Through The Grapevine." It was a tad fast and busy, but their talent is obvious. Pharrell likened one member to "an old Motown guy combined with Ginuwine."
Nicole has selected "First Time Ever I saw Your Face" for Josh Krajcik, which was the absolute perfect song for his voice. He has superb vocal control with just enough sadness and rasp to be very intriguing. When he finished he tells Nicole he loves performing and has a feeling he can do really great, big things in this world.
Tim Cifers is American Idol's Scotty McCreery, 15-years in the future. He's a pure, downhome country boy from North Carolina. LA chose "Dance With My Father" by the legendary and greatly missed Luther Vandross. This makes an amazing country song but, LA says he "wanted more" from Tim's performance.
Sweet little Rachel Crow has amazing poise and maturity while still retaining her youthful exuberance and excitement over the experience she so far describes as "epic." Simon inexplicably chooses the Backstreet Boys' "I Want It That Way" for Rachel and it was too slow, too low, and too hard to watch. Simon and his ferrets loved it and said it was unbelievable; Simon especially was pleased with her lower register.
Leroy Bell is 60 and looks like a young 40, he's the oldest one in the whole competition (he loves to tell us this). Leroy sings "Make You Feel My Love" which is just an incredible song, and showcases his passion and soul in every word. I love his voice, I love him. Nicole feels the need to be moved to tears with each performance, which is annoying, she says she's a little worried about his nerves but says "he's just so cool." Well, OK then.
Wedding DJ Tiger Budbill tells us about his struggles and dreams and I know I'm supposed to be moved but I'm just annoyed (there may very well be something wrong with me). Tiger's performance of "Don't Give Up On Me" was over the top and did nothing for me.
Marcus Canty is at the final phase of his Mom's two year "make it in music or get a real job" plan; he's started off strongly with great performances at each juncture up until now, even garnering a Bobby Brown comparison. "All My Life" was perfectly suited to Marcus yet it seemed to be lacking something, which is disappointing because he's shown so much star power up to now.
Tiah Tolliver is the red-lipped vixen that divided the judges during her audition when Simon fought until Paula and Nicole conceded to his wishes. Another odd song choice as Simon has given Tiah "No Diggety" and I don't like her, but liked her performance for the first time since the season has started. Simon cracks up and starts clapping when she's finished. Simon's minions agree with him about her raw talent and captivating presence.
One-time Disney star Christa Collins has a very quivery voice, like she's on the verge of tears, her singing voice is much the same. Despite being in the Over 30s category, there's something very childlike about her in a creepy way. She's way too theatrical and weird.
Ten eliminated contestants have been re-formed to be a large group called InTENsity (get it, ten?) and this looks like a teenage trainwreck coming from a mile away. They did a weird Mickey Mouse Club-esque version of "Making My Dreams Come True" that I hated with a white, hot intensity (see what I did there?)
Chris Rene is looking for this to be the catalyst to reaching his dream of providing for his family and being a star. He was given a gift from LA Reid in the form of "Everyday People." Rhianna looked mesmerized by him the entire time, he has charisma for days. Rhianna and LA agree that he's "one of the special ones."
Melanie Amaro is next and I know y'all all love her but she's just another Pia Toscano from last season's Idol; big voice, loves a ballad, can slay a high note while simultaneously boring me to tears. "Will You Be There" is a great Michael Jackson song and true to form, she was technically brilliant but I wasn't moved at all. Simon says she needs to be taken out of her comfort zone. I just think she needs to be taken out, period.
On Tuesday, the final 16 (four acts for each category) are revealed and Simon says there's one in his category that people will be surprised he cut. Here are a few of the highlights from last night's show. Who are your picks to move forward, what did you think of tonight's show?