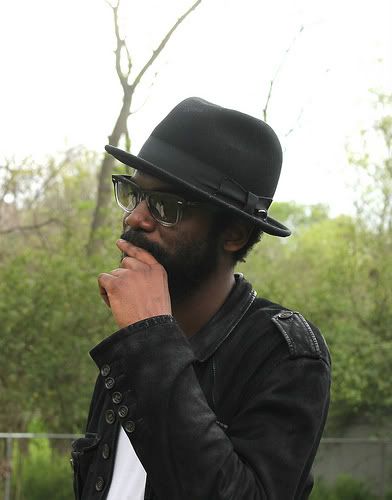 I got acquainted with MTV's Hive Live broadcast this past week when Garbage played a fantastic set on the show, which I was able to stream from home. I'm not being that guy when I said I didn't realize MTV was still in the music business but I honestly had no idea this show existed. Not only does the show exist, but they brought Garbage in to play. Guess what? They also brought in my NewMusicalObsession Gary Clark Jr. to cut a couple songs. Have I mentioned I'm going to see Gary in Nashville on June 10?
This is another rendition of "When My Train Pulls In" performed solo electric. It's a great song and I can't get enough of it. In addition to the performance, we get some interview footage before he sits down to play. Clark talks about being from Austin, TX and coming to realize it is a special place for music and musicians and that conversation dovetails nicely with the song selection.
I love seeing a solo electric performance like this because it reminds me of the stories I've heard about early bluesmen. Some of them electrified and had bands when they first started but there were an awful lot of them who plugged in and sat down and sang, acting as their own rhythm and lead guitarist. Clark's leadwork doesn't evoke the sound of fellow Texan T-Bone Walker but there is something about his chorded leads that reminds me of the late blues great.
If you don't have Clark's Bright Lights EP, I can't stress enough how much you need to do that and without allowing another moment of your life to pass. We've got a lot of performance footage of Clark solo and with his band so stick around and marvel at a talent you're going to hear a lot about in the coming months and years- and try not to be too jealous of me when I see him in a couple weeks.