I've been listening to The Whole Love repeatedly for over a week now hoping to solve its riddle and I've yet to come close. All I have are a few thought fragments that don't come close to explaining why I love this record, but I really do.
I'm rarely at a loss for words when it comes to music I love but none of my usual approaches are bridging the gap between the music and the way I feel about it. I tried them all: analyze the lyrics, describe sounds, express how it makes me feel, compare it to the past (whether the band's own or the work others have done that came before) and different combinations of those. I have a process. I listen to the music, ask the questions, and the answers come. What do you do when all those approaches fail?
I fell in love with The Whole Love before I'd asked a single question and when I went back song-by-song, I was more confused rather than less. I want it to make sense so I can share insights with you but this has been a shoot first, ask questions later affair. What do you do when that happens? I call it magic.
The Whole Love feels like it was created with each song having a place as part of the whole, like these songs couldn't exist without each other. There is a logic to the way the songs are sequenced and flow in and out of each other, in the way tempos and moods shift and song lengths are varied. There are great individual moments but the sum adds up to something greater if you have the patience and attention span to give Wilco an hour of your time.
The lineup has changed and the band has evolved over the years so even when they revisit the past, they do so without repeating themselves.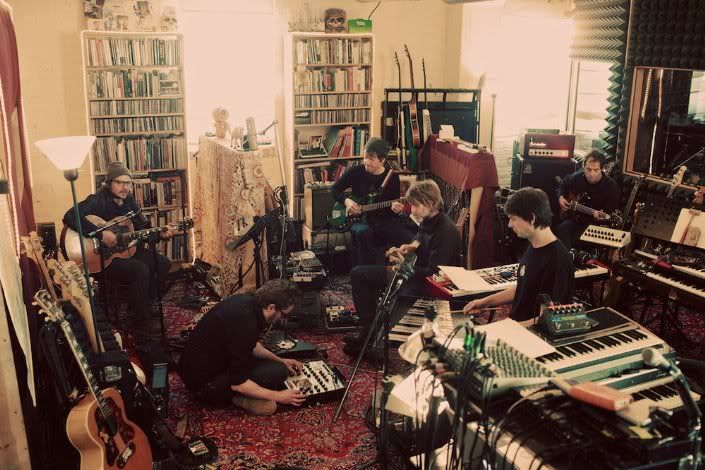 "Art Of Almost" has the DNA of a song from Yankee Hotel Foxtrot but it wouldn't comfortably fit on that record because it belongs here, now. "Dawned On Me" has the seeds of the great rock tunes of Being There but with the weirdness and messiness of more recent records.
On Summerteeth, they synthesized sounds and styles often associated with The Beatles but proceeded them through their own filter and produced something uniquely Wilco rather than another Fab Four knockoff. They rely on that ability sporadically on The Whole Love on "Sunloathe" and pieces of "Capitol City." Even the alt-country sounds of A.M. are referenced, albeit more quietly and subtly, as on "Black Moon" and "Open Mind." "Open Mind" is a love song filled with the Jeff Tweedy's gift for off-kilter word play:
If I could bring a light to shine

upon the dark and disobey

the night so young

but I still say we're too old

for cliché
Love is one of the best things to write and sing about but Tweedy looks for a different language to explore it. He sings in his most earnest voice and sounds so completely smitten…
Oh, I can only dream of the dreams we'd share

if you were so inclined

I would love to be the one to open up your mind
…and yet there's a weepy tinge of heartbreak beneath, delivered courtesy of the subtle pedal steel from the incredible Nels Cline.
The songs are connected to each other and with me. The Whole Love a splendid sonic experience and one of the most satisfying journeys through the land of Wilco to date. I suppose that's the answer to the question I've struggled to find. The magic comes from Wilco making a Wilco record and having a batch of songs capable of delivering their brand of magic; that's why I love it and can't explain it any better than that.