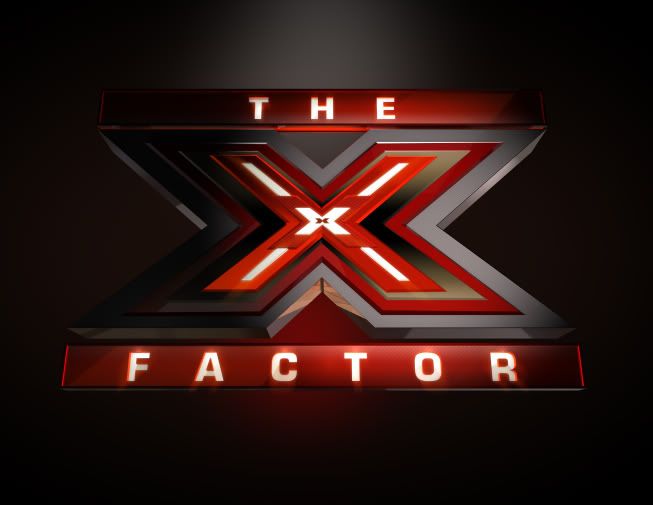 Tonight on The X Factor, the show further distances itself from comparisons to American Idol by doing lame themes, just like American Idol! Tonight's remaining 11 acts will tackle the songs of the movies. I'm assuming this is like the way Idol does it and it's not just songs that made the soundtrack but also songs that were actually played in the movie, as well.
So, since X Factor is copying Idol, I'll copy myself and do what I did last season for Idol and pick songs I think the contestants should sing and/or stay away from.
Melanie Amaro – I think Melanie will falter this week, I don't know why it's just a hunch I have. That said, I'd like her to do "How Do I Live" by Trisha Yearwood (Con Air). It's a big song and will lend itself to her love of big notes and her voice will sound great on it. Another option in the same vein would be "Take My Breath Away" from Top Gun.
Rachel Crow – The first song that popped into my head when I heard of this theme was "It's The Hard Knock Life" from the movie Annie. I don't know who picks the songs this week; mentor or contestant but this seems like something Simon would definitely be on board for. Or maybe Shirley Temple's "Good Ship Lollipop." Although, since Simon's already carved out this little niche for her; I think "Tomorrow" from Annie would be pretty perfect.
Drew – Yawn. No matter what song is chosen for her, she'll turn it into a predictable, slowed down, folky version of itself. That said, I think she could do a pretty great job on "In Your Eyes" from Say Anything. Best part…it's already slowed down for her, and one of my favorite movie songs of all time. Although I'm afraid she'll do "Somewhere Over The Rainbow" (The Wizard Of Oz) a la Ingrid Michaelson.
Astro – Being the Jay Z superfan that he is, I'll guess Astro to do Jay's version of "Hard Knock Life" from Annie; replete with original lyrics, of course.
Marcus Canty – Marcus should do something a little different and not so predictable, I'd love to hear his voice on "End Of The Road" from Boomerang, or even "Try A Little Tenderness" from Pretty In Pink. Something tells me he'll run straight to "I Believe I Can Fly" from Space Jam.
Chris Rene – Chris is a hard one to pick for because he needs to it be rappy or at least have lyrics he can rap half of. I think "Canned Heat" by Jamiroquai (Napoleon Dynamite) is pretty spot-on perfect for Chris who could also pull off "Try A Little Tenderness."
LeRoy Bell – The song I'd pick for him, I believe he's already done ("To Make You Feel My Love"), I think he'd do great on "I'll Love You Til The End" by The Pogues (PS I Love You) or "Just Like Honey" from Lost In Translation. Anything that showcases his voice and that sweet rasp, like "Raindrops Keep Falling On My Head" from Butch Cassidy And The Sundance Kid.
Stacy Francis – Anything from "Sister Act."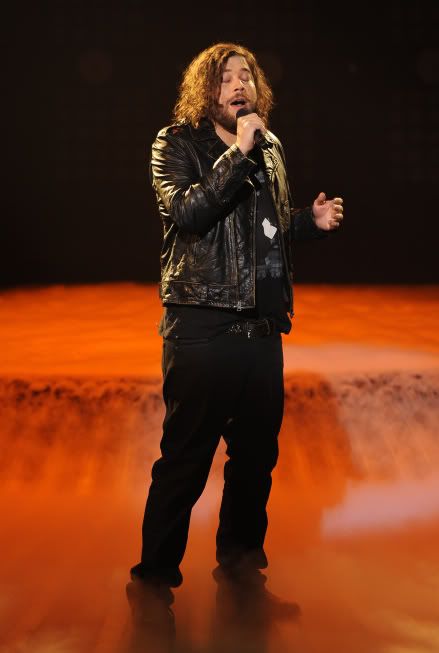 Josh Krajcik - "Uninvited" by Alanis Morissette from City Of Angels would be gorgeous for his voice, but he might want to do a song actually performed by a male this week. In that case, Josh can sing anything and I'll vote for him. But I'll play along and pick "Don't Wanna Miss A Thing" from Armageddon.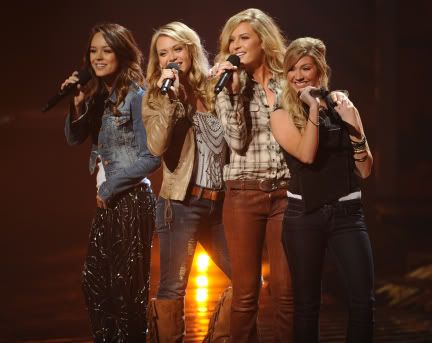 Lakoda Rayne – I don't really care what they sing, I think they could pull off "9 to 5" or "Girls Just Wanna Have Fun," both from movies of the same title.
The Stereo Hogzz – They're hard to pick for because I'm no exactly sure what direction they're heading in, I do think "You Should Be Dancin'" from Saturday Night Fever could be a little different and fun for them.
This was harder than my Idol list because I don't know these contestants nearly as well, yet. What do you think they should sing? Check back after tonight's X Factor where I'll see if I chose correctly and review the episode.