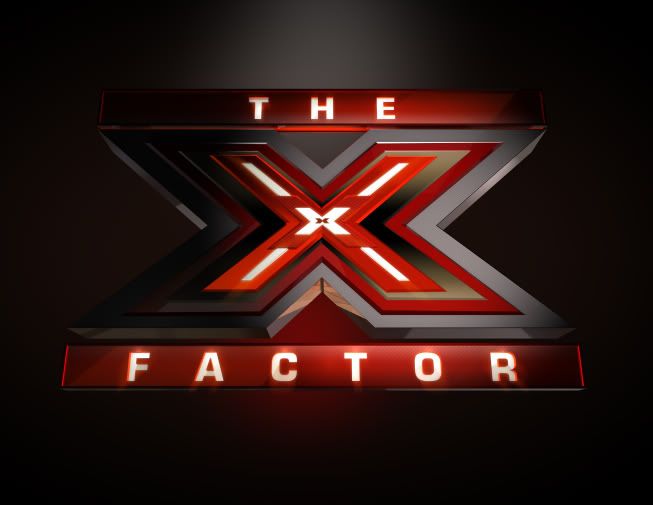 Tonight's X Factor promises more drama and cuts than last night as Boot Camp continues and 100 acts are reduced to 64, then finally to the 32 who will be split into four categories -- Boys, Girls, Over 30s, Groups -- and subsequently moved into the house of one of the four judges who will be mentoring the respective category.
Before we get down to what we're all really here for, we have a couple more ensembles to get through. The first group has my favorite, Chris Rene and his sister Gina Rene, early favorite Marcus Canty, country hopeful Brennin Hunt, and the group Equality. Their group gets "What's Going On," which seems catered to this ensemble. They start off a little like a West Side Story play with "what's up's" to each other and a lot of movement and interactions in the background. Brennin Hunt was okay, while Marcus Canty was the clear favorite here. I didn't get to see enough Chris but, it seemed like his sister Gina crumbled and withered in the spotlight. For as many people as they had to work around, they held their own quite well.
The next group gets a country tune and seems to be full of a bunch of country singers who I don't remember from auditions at all. There's twin brother duo Kingston, Tim Cifers, Hannah Bethel, and Thomas Wells. This ensemble gets "I Won't Let Go" by Rascal Flatts and their approach is quite different; they come out on stage one-by-one. Thomas Wells and Tim Cifers were the clear standouts here. The judges loved Tim Cifers and Simon said while he's not a star, he's definitely a contender.
My favorite duo, The Brewer Boys, are in this next ensemble along with Hanna Jackson, Emma Henry (who tried for American Idol last season), and sing a (more) boring version of "Chasing Cars" by Snow Patrol.
The judges deliberate and a bunch of people I don't care about get sent home. What does matter is whose safe for now: Nick Voss, Tiah Tolliver, Chris Rene, Stacy Francis, Rachel Crow, The Brewer Boys, Gina Rene, Tora Woloshin, Jazlyn Little, Brian Bradley, Leroy Bell, Dexter Haygood, Audrey Turner, Nick Dean, Josh Krajcik, and Marcus Canty are among the 64 acts who make it through.They have 15 hours to learn a song and perform it in front of 3,000 audience members.
They show us Rachel Crow first and she tells the judges her song choice is a surprise; Simon says he likes surprises. "If I Were A Boy" by Beyoncé is definitely a surprise coming from this baby faced 14-yearold! It starts slow but quickly and steadily improves, making the audience go crazy. This sweet baby just sang her heart out and gave me goose bumps. Nicole Scherzinger is overcome with emotion and Rachel bursts through the stage doors into her Mom's arms and collapses.
Audrey Turner sings "Ain't No Mountain" and it sounded average, like I'd heard it a million times, but she sang her face off. Tiger Budbill sings his whole heart out and does a rockin' country version of "Billie Jean." Josh Krajcik is my secret favorite and his song choice "Up To The Mountain" (made popular) by Simon Cowell's not-so-secret favorite Kelly Clarkson and written by my own idol, Patty Griffin, blew me away like I knew it would. Simone Battle was a contestant who they were split on but Simon fought for. She does a hatchet job on "Your Song" by Elton John. The five man group The Stereo Hogzz are next and are dance-y and theatrical as well as singing "Cry Me A River" (Julie London version) and are above average, not great. Chris Rene does "Every Breath You Take" in a stripped down, soulful way (I of course loved it). Stacy Francis sings a pure, clear, moving version of "Summertime." It was beautiful but I was bored. Naturally it brought down the house, so what do I know?
Drew Ryniewicz is the little girl with the big bluesy, jazzy voice; I adore her and she was wonderful. Caitlin Koch was an early judge favorite and had a beautiful rendition of "Cry Me A River." Leroy Bell is a 59 year-old singer/songwriter who has declared this to be his last chance to live his dream. Leroy sings one of my very favorite songs, Bob Dylan's "To Make You Feel My Love," and it was soulfully gorgeous. I really hope he's in.
Decision time is upon us and Simon says he's more nervous because he's gotten attached to a number of these contestants that the others have not, and he'll have to fight for them.
Here is the Final 32:
Girls (under 30): Caitlin Koch, Tora Woloshin, Simone Battle, Drew Ryniewicz, Rachel Crow, Jazlyn Little, Melanie Amara, Tiah Tolliver
Boys (Under 30): Brian Bradley, Skyelor Anderson, Nick Voss, Brennin Hunt, Tim Cifers, Marcus Canty, Phillip Lomax, Chris Rene (who gets last spot- way to make me have a heart attack X Factor!)
Groups: 2'squared, The Stereo Hogzz, 4shore, The Brewer Boys, Illusion Confusion, The Anser (that's only six…hmm).
Over 30's: Stacy Francis, Leroy Bell, Elaine Gibbs, Tiger Budbill, James Kenney, Josh Krajcik, Christa Collins, Dexter Haygood (whew boy, he made me cry!).
The judges take several of those who appeared to be castoffs and turn them into two groups, completing the Groups category.
Now is the time the judges get their mysterious calls and find out their categories: Nicole Scherzinger wanted the Girls but got Over 30s, LA Reid gets the Boys and says "I think I just won," Paula Abdul gets The Groups, and Simon Cowell gets the Girls (and says "Thank you… you just made eight girls very, very happy).
Whew, what a show! What do you think of those who made it through, did any of your favorites make it or get let go too early? Come back next week as I reveal who is remaining as these 32 are whittled down to 16 acts.