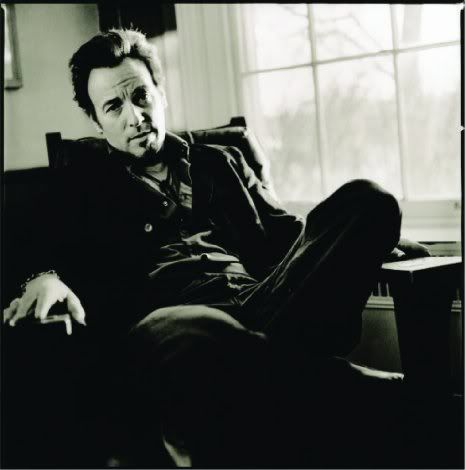 This looked like it was going to be a total tirefire tonight from the half empty stadium through the first eight songs. I was already filling out the forms and the accident reports and while it didn't quite turn out to be an instant classic, there were a few surprises in Las Palmas and the set list registers as being at least mildly interesting.
We get to talk about the difference between tour premieres and tour premieres tonight. "Two Hearts" and "Working on the Highway" both made their first appearance on theWrecking Ball tour; talk about two trains that are never late. We also got the tour premiereof "The River" and "Born In The USA." I know I'm a bit down on the BITUSA album as a whole and I'm not deeply in love with its title track. Unlike "Highway," this train doesn't run often.
Be forewarned, dear ticket buyers, this is what a Bruce Springsteen stadium show looks like. You're going to get "Darlington County," "Working On The Highway," "Bobby Jean" and the rest of the album cuts from BITUSA and probably not get the hits from it. You aren't going to get anything rare or imaginative. If that's you're thing, I've got good news: I wont be the guy in your way in the beer line. I'll be at home rolling my eyes, mocking, and cursing.
So there you go, Las Palmas. It's a setlist; not a good one.
We Take Care of Our Own
Wrecking Ball
Badlands
No Surrender
Death to My Hometown
My City of Ruins
Out in the Street
Jack of All Trades
Seeds
Prove It All Night
Two Hearts
Working On The Highway
Shackled and Drawn
Waitin' On a Sunny Day
The Promised Land
Apollo Medley
The River
The Rising
Lonesome Day
We Are Alive
Land of Hope & Dreams
### ### ###
Born In The USA
Born To Run
Bobby Jean
Dancing In The Dark
Tenth Avenue Freeze-Out