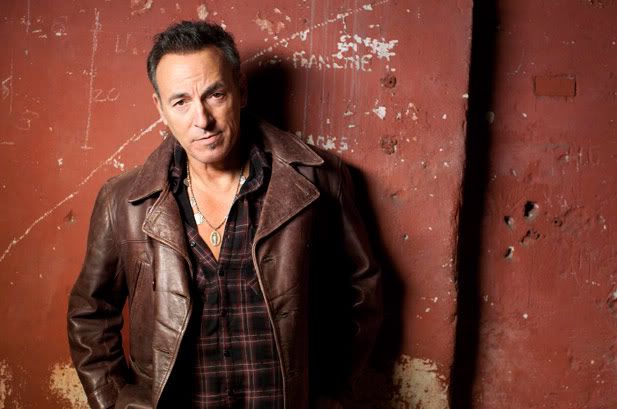 The controversial "Citizens United" Supreme Court decision widened the interpretation that "money" is "free speech" and protected by the First Amendment but tragically refused to recognize the right to keep and bear bricks and aim that at your favorite artist when he does something stupid. I know; I was surprised, too.
I was pretty annoyed by Bruce Springsteen's setlist in Zurich but there were a few moments in the show I'd genuinely like to have seen and one of them has been posted to YouTube so we're going to play revisionist history at BlindedBySound and ignore the fact some lowdown villain brought a sign to hear "Working On A Dream" and focus on the sign request for "If I Should Fall Behind." Bruce (allegedly, and according to some accounts) played both of them. Not here he didn't, boys and girls. No, sir. He played "If I Should Fall Behind" and he played it solo piano and we're going to watch and listen, and pray for the soul of the nefarious miscreant who allegedly brought that other sign with him for judgment cometh, and that right soon.
For now, bask in the glow of all that is good. "If I Should Fall Behind" was a poignant moment on the Renuion Tour as Bruce, Stevie, Patti, Nils, and the late, great Clarence Clemons each sang portions of the song and then joined together to harmonize. We all miss Clarence dearly and I can't help wonder if that's why Bruce took to the piano for this one himself. Either way, this song from Lucky Town has been largely ignored since that Reunion Tour and it's a damn shame because this is a good song (as opposed to, oh I don't know, "Working On A Dream" and "Working On The Highway."