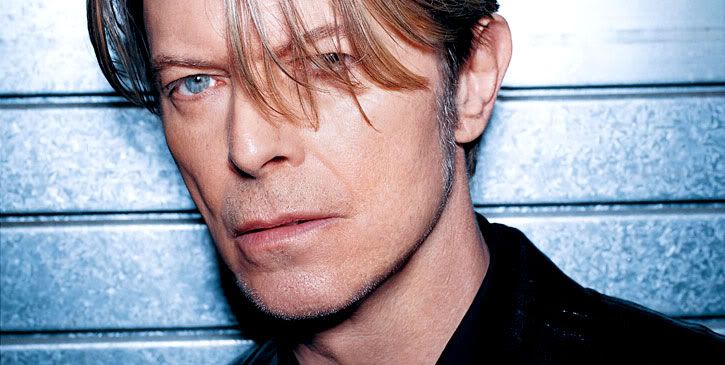 Happy 64th Birthday, David Bowie!
There's not much to say about Bowie that hasn't already been said. He's an icon and just about everything you've ever heard about him is probably true. Even the stuff that isn't has become so intertwined in the legend it almost doesn't mater any more.
The highest praise I can pay the man is that he never once bored me. He dabbled in everything. He explored concepts and sounds I loved. Sometimes he'd leave those behind to pursue things that weren't as appealing as the place he left but he remained interesting and that's no small feat for a decades-spanning career.
There are plenty of Bowiephiles who love it all; most of us like most of it. The number of subpar hits packages and retrospectives are all the evidence one needs that it's damn near impossible to properly summarize his career so I'm not even going to try with my little playlist. These are just a few songs I like – some obvious, some not – that samples from some of his different phases. I know I left great songs off my list. What would you choose? Let's celebrate DB's birthday in style. Here are mine. Share yours.
Space Oddity: This one put him on the map in some ways. The isolation is palpable in his vocal. I never tire of hearing this song.
Life On Mars?: For my money, Bowie's greatest vocal performance ever. This one just kills me every time.
It Ain't Easy: I had to pick a song from Ziggy and I love so many of them but this is one that always sticks out for me when I listen all the way through.
Drive-In Saturday: Chuck Berry reigns supreme when it comes to capturing the teenage world but this stab at painting a picture of his soon-to-be adopted homeland is sheer genius. This is another classic vocal performance.
Heroes: There are only a small handful of perfect recordings in music history. This is one of them. Others have performed it and they didn't hold a candle to what Bowie achieved. If "Life On Mars?" isn't his greatest vocal, this one is. Everything about this song is perfect. Flawless. Other synonyms for something what can't be improved upon in any way.
Speed Of Life: The opening song to my favorite Bowie record.
Little Wonder: I'm not a huge fan of electronica but like I said, Bowie is always interesting. I love this song. This would have been a good song in any number of arrangements but I actually like this beat-heavy style even if it's not the thing that normally grabs me.
Slow Burn: Bowie lost nothing off his vocal fastball as he aged and he kills me on the chorus here and Pete Townshend provides some great guest guitar.