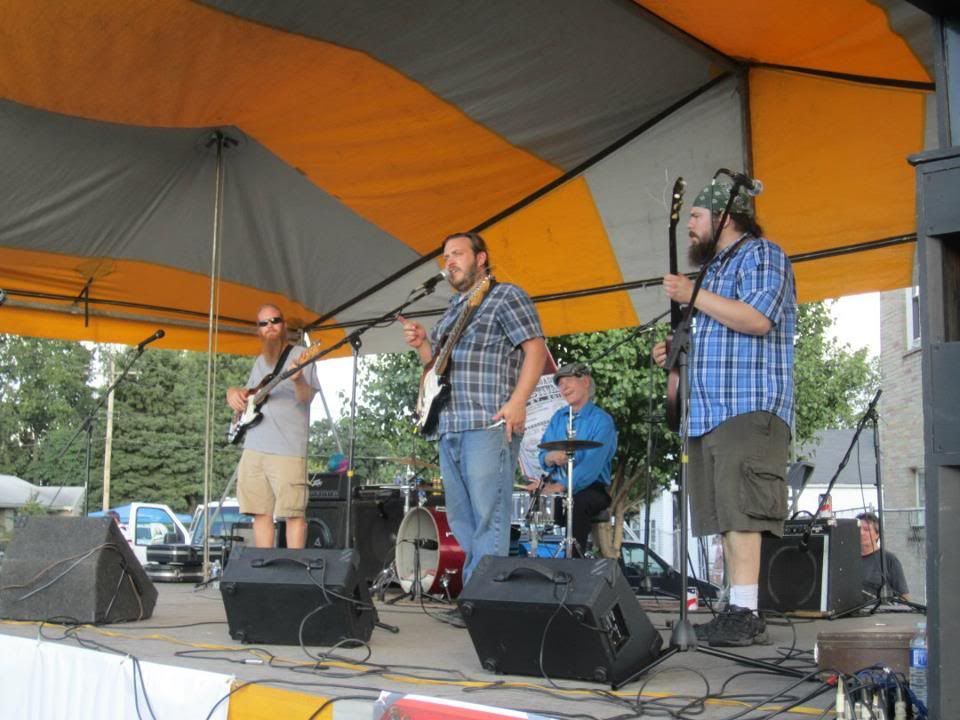 The week is finally here, boys and girls! I've been talking about Nick Moss' Here I Am (and the singles "It'll Turn Around" and "Candy Nation") and Kilborn Alley Blues Band's Four for months now and we've finally made to the magical moment when these records will be released and you can all hear what I've been so excited about for so long.
Kilborn Alley has been touring the US, UK, and Europe to promote the upcoming record and we have performance footage of one of my favorite songs from Four from one of the recent UK shows.
"A Couple Of Days (Change My Ways)" is a great introduction to the new record because irresistible groove is a big part of the album. They've always had the ability to lock into one and we've heard it from them before but it seems more prevalent on Four, and the flow of the studio version is captured wonderfully in this performance.
Lead guitarist Josh Stimmel and rhythm guitarist Andrew Duncanson weave their guitars over the shuffling beat created by bassist Chris Breen and drummer Ed O'Hara. The magic of the groove comes from the locked-in ensemble playing and the space they leave for the song to breathe. They extend the song and riff and solo but not at the expense of the song.
Duncanson's vocals are effortlessly soulful, matching the laidback vibe of the lyrics. He's one of the most exciting, natural singers I've heard and it's almost unfair because he makes it sound so damn easy! He's a natural conduit for the blues and soul within him and it pours from him.
I'm scouring YouTube for more performances from this show and in the meantime, best you pre-order your copy of Four from Amazon or other online sources lest you miss out on one of the best records of 2011.