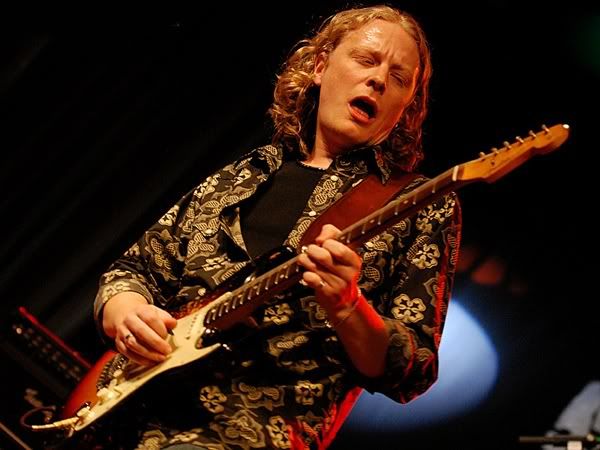 I've made no secret of my admiration for British guitarist/singer Matt Schofield but it's been awhile since we talked about him here on the site. His Anything But Time CD has been one of my favorite blues records of the year and I finally went and tracked down a few of the albums from his discography still in print that I didn't already own. One of those is Heads, Tails And Aces and we have a great live version of one of the songs from that album, "Laying It Down."
I love a good slow blues number but it's not easy to play one, stretch it out, and keep it interesting all the way through but Schofield and his band do just that. One of the ways they do it is by not focusing solely on Schofield's guitar skills, tossing the solos around and allowing guest pianist Jon Cleary to carry some of the load. It reminds me of seeing Nick Moss & The Flip Tops in concert. Moss is a brilliant guitarist but he doesn't hog the spotlight, allowing the great musicians he travels with to show their skill. It keeps the song interesting longer and makes the moments when he or, in this case, Schofield do take center stage.
Schofield is also grown into a gifted vocalist. He doesn't have incredible range nor is he the grittiest singer you'll ever hear in the blues but he sounds good singing a slow blues like this in part because he doesn't reach for something that's simply not there.
"Laying It Down" is an excellent song on record but it sounded even better during this performance.