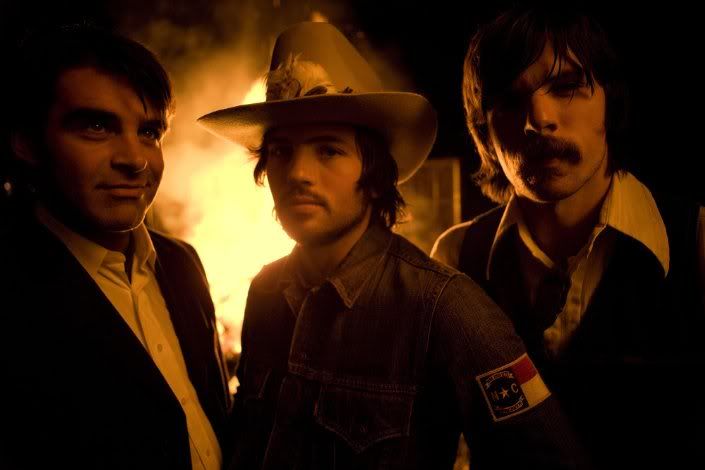 Nashville take note: This is how you do country music (and yes, it involves a cello)! Americana-bluegrass favorites the Avett Brothers brought a room of country music's elite to their feet last night at CMT's "Artist of the year 2011." Performing "Laundry Room" from 2009's I and Love and You, the Avetts showed us why their shows are among the most entertaining live performances around right now.
In a world where the commercial music scene (both country and pop genres) is laden with cheesy and trite lyrics and highly tracked live performances, the Avetts remind us of what truly great musicianship looks like.
With brothers Seth and Scott Avett both pulling triple duty on vocals, percussion, and banjo/guitar – we can see this clearly isn't a band interested in pre-recorded tracking or auto-tune.
2012 is going to be a big year for the Avett Brothers. Fans can look forward to a new record from the band which is being overseen by renowned producer Rick Rubin, and if there's a new album on the way you can bet a tour from these amazing performers can't be far behind. So gear up, Avett fans, and be ready. In the meantime, enjoy the performance that rocked a few worlds in Nashville.