You simply cannot write a column entitled "DeepSoul" without mentioning the Queen of Soul, Aretha Franklin. Her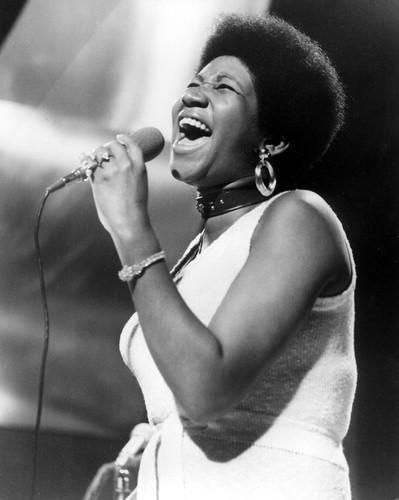 gospel-soaked voice and ability to sing virtually everything from rock to soul to jazz (she even substituted for an ailing Luciano Pavarotti by performing "Nessun Dorma" during the 1998 Grammy Awards telecast) continue to astound. Is there anything this woman cannot do? Her 1972 hit "Day Dreaming" certainly begs the question, as it merges jazz and R&B to create one of the airiest, most romantic soul tracks ever recorded.
While recording her classic album Young, Gifted and Black, Franklin composed this delicate love song. She has never revealed the lyrics' inspiration, but rumors persist that the Temptations' lead singer, Dennis Edwards, served as her muse. The great Donny Hathaway guested on the electric keyboards, playing with a subtle style that fits the tune's intimate mood. Add to these essential ingredients Franklin's multifaced and emotive voice, which carefully considers each word and infuses them with meaning.
"Day Dreaming" begins with swirling effects, simulating the experience of losing oneself in fantasy. The backup singers chant "day dreaming and I'm thinking of you," then introduce the listener to the narrator's dream: "look at my heart floating away," they croon. Franklin finally enters the scene, singing to a complicated rhythm that she makes sound effortless. "He's the kind of guy that would say/ 'Hey baby let's get away let's go some place, huh''/ Well I don't care," she sings, her voice maintaining essentially the same note until the last line. Up to this point, only Hathaway accompanies her with a laid back playing style. Drums then kick in, signaling full entrance into this dream world.
As Franklin builds on each line, she increases the obvious passion she feels. "I want to be what he wants when he wants it, and whenever he needs it/ And when he's lonesome and feelin' love starved/ I'll be there to feed it," she sings seductively. When she arrives at the chorus by declaring that it "turns me right on when I hear him say," the audience senses her infatuation with her lover. The chorus arrives, signaled by the backup vocalists' return: "Hey baby let's get away, let's go somewhere far/ Baby can we?" they croon in harmony, apparently imitating her beloved's voice. Franklin continues engaging in a back-and-forth dialog with her lover, aka the singers. In the second verse, she reiterates her desire to "be what he wants when he wants it," the chorus replying once again.
Toward the end, the swirling sound effects return, with Franklin and the backup vocalists gradually fading away. They repeat the beginning lines of "day dreaming and I'm thinking of you" and "look at my heart floating away," the volume slowly decreasing. Perhaps this simulates the narrator gradually returning to the real world, or is she so in love that she will forever dwell in her fantasy? No matter what the intention, the ending underscores the floating, dreamy atmosphere the song conveys.
"Day Dreaming" became the second smash single off Young, Gifted and Black (the first being "Rock Steady"), topping the R&B charts and peaking at number five on the 1972 pop charts. It introduced a new air of sophistication, a willingness to explore other music genres, and cemented her status as one of soul's best vocalists and a first-class interpreter.