During the tragic days after September 11, 2001, many people turned to music for comfort. These songs, both old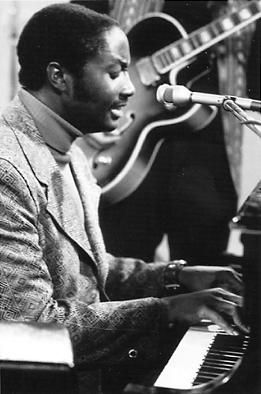 and new, helped us work through our grief, fear, and anger; some even gave us hope for the future. One such track that resurfaced during this time was Donny Hathaway's classic "Someday We'll All be Free." While artists such as George Benson and Dianne Reeves have covered the song, it was Alicia Keys' live performance during the America: A Tribute to Heroes telethon that propelled the song back into public consciousness. Keys' emotional, bare-bones approach expressed feelings of despair, but offered glimpses of hope for a weary nation. While her interpretation contains great power, Hathaway's original, earnest version inspires awe in its simplicity and beauty.
In 1973, Hathaway was a star on the rise. A singer's singer, he gained the respect of fellow artists, wrote and performed a modern Christmas standard ("This Christmas"), and scored big hits with duet partner Roberta Flack. However, he constantly struggled with depression, and was eventually diagnosed with paranoid schizophrenia. Trying to work through his health issues, he began recording what was to be his final studio album, Extensions of A Man. Lyricist Edward Howard composed "Someday We'll All be Free" for the soul singer; contrary to popular belief, he intended the words to be a comfort to his friend and collaborator. "What was going through my mind at the time was Donny, because Donny was a very troubled person," Howard explained. "I hoped that at some point he would be released from all that he was going through. There was nothing I could do but write something that might be encouraging for him." After recording the track, wife Eulalah Hathaway remembers, "Donny literally sat in the studio and cried when he heard the playback of his final mix. It's pretty special when an artist can create something that wipes them out."
Despite its now legendary status, "Someday We'll All be Free" was not an instant hit. In 1973 Hathaway's label released it as the flipside to the single "Love, Love, Love"; the former song never reached the charts. Due to its lyrics and Hathaway's gospel-infused performance, the track later became an anthem for the 1970s black rights movement. Filmmaker Spike Lee solidified this interpretation by including it over the closing credits of his biopic Malcolm X.

While Hathaway's original version may be slightly overproduced—the reverb on the keyboards is heavy-handed and the strings somewhat superfluous—his passionate voice cuts right to the heart of the lyrics. The words eerily apply to the September 11th tragedy:
Keep on walking tall, hold your head up high.
Lay your dreams right up to the sky.
Sing your greatest song.
And you'll keep, going, going on.


Indeed, we all needed to hear that as the world spins seemingly out of control, we cannot "let the spin get [us] down" and instead "Get yourself in gear, keep your stride/Never mind your fears/Brighter days will soon be here." Hathway's church-drenched voice makes listeners believe in his message of self-respect and perseverance.
Unfortunately, Hathaway's career ended all too soon with his apparent suicide in 1979. His gift lives on through his small but exceptional body of work, and his message proved to be a great comfort to many on that fateful day. As you reflect on the tenth anniversary of 9/11, play this song and absorb Hathaway's meaningful, timeless, and extraordinarily moving words.