Emerging out of the doo-wop 50s, Little Anthony and the Imperials transformed into first-class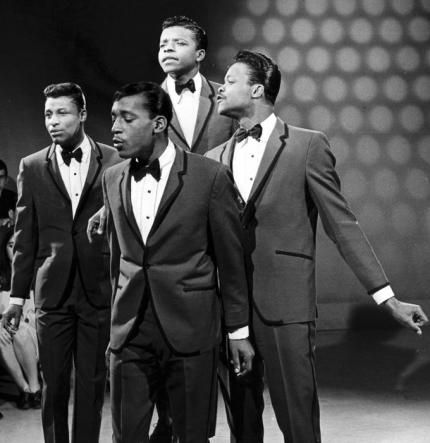 performers, with lead singer Anthony crooning some of the most beautiful and heartbreaking tunes that emerged from the 1960s. One particular track, "Hurt So Bad," still elicits tears due to Anthony's heartfelt and emotional performance.  
Born in Brooklyn in 1940, Jerome Anthony Gourdine grew up singing in various doo-wop groups, but his tenure with the Chesters proved fateful.  Formed with friends Clarence Collins (baritone), Ernest Wright, Jr. (tenor), Tracy Lord (tenor), and Nat Rogers (bass), the group recorded one single before singing with small label End in 1958.  By this time, the Chesters had become the Imeperials; according to All Music, DJ Alan Freed suggested the addition of the name "Little Anthony."  No matter the name, the artists scored a hit right out of the gate with 1959's "Tears on My Pillow," a song seemingly tailor-made for teen dances. Their harmonies, along with Anthony's pure-sounding vocals, propelled the track to the top five on both the rock and R&B charts.  Their next few singles enjoyed moderate success, but the group made a comeback with 1960's dance pop confection "Shimmy, Shimmy, Ko-Ko-Bop."  After subsequent singles flopped, Anthony left the band to embark on a solo career; his absence proved brief, however, as he returned to the Imperials in 1963.  This move marked another phase in the group's career as they began recording more emotionally mature material, thanks in part to producer Teddy Randazzo.  
Randazzo, a moderately successful singer who appeared in the seminal rock and roll film The Girl Can't Help It, found his niche as a songwriter and producer.  He and fellow composer Bobby Weinstein had written the lovely and sophisticated ballad "Goin' Out of My Head" for Little Anthony and the Imperials, and it had become a massive hit.  For the followup single, Randazzo drew inspiration from personal experience--he was in the throes of a painful divorce, and he channeled his sorrow through his music.  Along with Weinstein, Randazzo recruited tunesmiths Bobby Hart (best known for his work with cowriter Tommy Boyce) and Bobby Wilding to help refine the track.  Unusual chord changes, tearjerker lyrics, and Anthony's interpretive skills transformed the resulting song, 1965's "Hurt So Bad," into a timeless classic.  
Beginning with a restrained arrangement, the production places Anthony's falsetto front and center.  Voice slightly trembling, Anthony sings the first lines as though tears are running down his face: "I know you/ Don't know what I'm going through/ Standing here looking at you."  As the strings swell, the Imperials emphasize the chorus through tight harmonies.  Listen to Anthony's voice break as he sings the lines "Well let me tell you that it hurts so bad/ It makes me feel so sad/ It makes me hurt so bad to see you again."  Anthony's voice drops down to a softer volume to express the anguish of the narrator.  Who can't relate to lyrics such as "Like needles and pins/ People say 'you've been making out okay/ She's in love, don't stand in her way'"?  He uses a pleading tone on the subsequent words "well let me tell you" that lets the listener experience every bit of pain the narrator feels.  
As if "Hurt So Bad" hasn't already wrung out every bit of emotion, the bridge kicks in with one last plea: "Why don't you stay and let me make it up to you/ I'll do anything you want me to/ You loved me before please love me again/ I can't let you go back to him."  Then, in the final line, Anthony unleashes the full power of his voice in volume and tone, wailing "Please don't go!"  When he cries "Come back it hurts so bad," he communicates every ounce of despair that the words contain.  Finally, the other Imperials ad lib with Anthony as the song gradually fades, with Anthony continuing his pleas. 
Although "Hurt So Bad" did not chart as high as "Goin' Out of My Head," it has become a classic R&B tune which many artists have covered.  The best-known version, Linda Ronstadt's 1980 cover, gave it a surprisingly effective rock makeover. Rock or soul, "Hurt So Bad" stands as one of the best breakup songs ever written, and Little Anthony and the Imperials' original still packs an emotional punch.