American Idol's theme for Wednesday's performance night is "Songs of Carole King." I'm assuming contestants aren't limited to just her amazing hits but can also choose those she wrote for others. This is a big night- all the contestants are really in need of "a moment" this season. A couple of them had them early on and they all need to remind us why we loved them to begin with. I keep hearing moans of this theme being so narrow and limited; these people clearly need to Google "Carole King" and see what she has not only created for herself but for others. Her music crosses a few genres, is timeless, and there's absolutely something for everyone.
Haley Reinhart- "I Feel The Earth Move" is perfect for Haley and her tone is ideal for this song. This might be the best night for Haley's "moment" to happen; her voice is perfectly cut out for Carole's songs. "Will You Still Love Me Tomorrow" will give her the opportunity to do what I wanted to do last week, which is sit down, be raw, and sing. I have no doubt she'll find a way to connect to this song after her beautiful performance of "Rolling In The Deep" last week. Despite myself, I find myself wanting to keep her around a bit longer, which we all know is the kiss of death for poor Haley.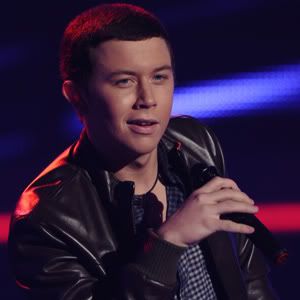 Scotty McCreery- "It's Too Late" would be workable for Scotty and given Carole's singer/songwriter/folky feel, most of her music can pretty smoothly go a more country route. I miss the deep baritone Scotty but he's bound and determined to prove he's not a one-trick pony and pulling out a little more range. The thing with that is that it's boring and makes him just "any other country singer," his down in the basement baritone is natural and not common at all. That's what we fell in love with and that is what he needs to give us, every week. "You've Got A Friend" will work for him, also but I don't know that he can cease the cornball act long enough to sing this like he means it. I have a feeling when Scotty sees the titles "Way Over Yonder" and "Smackwater Jack," those will speak to his country sensibilities and that's where he'll head.
Lauren Alaina- I want SO badly for Lauren to sing "Where You Lead" because it was also used as the theme song for Gilmore Girls and I'm still mourning the loss of that show. It's cute, upbeat, and Lauren could deliver this perfectly. My REAL pick for her is "Chicken Soup With Rice" but I have a feeling no one will touch that song with a 10-foot-pole and they're smart for that but a girl can dream.
Jacob Lusk- I know the judges want the crazy, gospel, crack-a-waterglass Jacob back but I like the dialed back Jacob a hell of a lot better. Sit on a stool and sing "So Far Away." Be accessible, emotional, connected and keep your emotions in check and we will reward you for it! "Time Don't Run Out On Me" would be perfect for him also but not sure he would go in a more obscure direction.
Casey Abrams- "So Far Away" or "Way Over Yonder" will force Casey to stretch his vocals and stuff the dumb faces in his pocket for a night. Carole King's music has no room for oversinging or contrived nonsense, the lyrics and vocals are about as pure as they come.
James Durbin- The obvious choice for James is "Don't Bring Me Down" which Carole wrote for The Animals and there's no doubt James would have his way with this song and leave all panting and begging for more. However I'm suggesting he go in a different direction and do "Beautiful" or "Tapestry" which I know sound like ridiculous picks but I promise James can do these with feeling and it will be more memorable than going the expected path. I also think James could have an amazing moment with "Child Of Mine," which would of course be fueled by emotion over his son, Hunter. I know he's Idol's "metal guy" but, I like tender James just a little bit better.
There you have it...I spent all weekend trying to pare it down, one part of me wants them all to sing "Tapestry" and man the best man or woman win. What do you want to hear on Wedensday? Do you have any favorite Carole King songs that should be left alone?