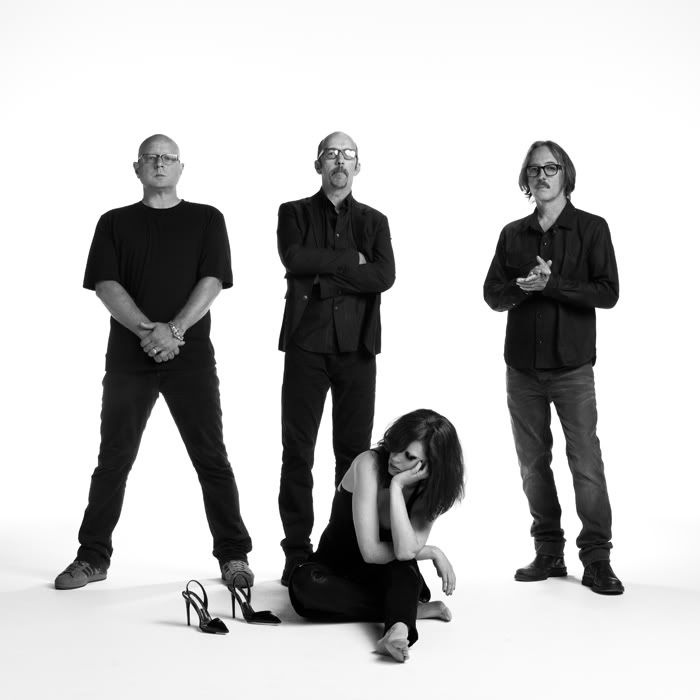 Garbage will unveil their first new album in seven years when Not Your Kind Of People is released through the band's new label Stunvolume Records on May 15.
Details about the new set are scarce and we don't have tracklisting, artwork, or a date for the first single from the set but this album has been in the works for awhile and band members have been talking about the process and direction of the music.
In the press release from the band announcing the new record, Duke Erikson said "Working with Garbage again was very instinctual.
"Like getting on a bicycle... with three other people."
Drummer/producer Butch Vig talked about the band having created their own identity through their first four records and this fifth album being about reclaiming that for themselves.

In addition to the announcement of the new album's title and release date, we have the first handful of tour dates and appearances they'll make in support of the record this year. Full-scale touring in Europe and the U.S. is anticipated, and frontwoman Shirley Manson says they're ready. Sort of.
"Thinking about going back on the road is both thrilling and terrifying in equal measure," she said. "... but we've always enjoyed a little pain mixed in with our pleasure."
Ahhhh, Shirl. That's just a morsel of what has kept you at the center of my love since since 1995. I may not be her kind of person, but Shirley has been on top for me for ages now. She has only gotten better while I have gotten older. Yes, boys and girls, I am terribly excited about this new record and about finally seeing them live. I've always loved their sound and comments from Vig and others lead me to believe they've fallen in love with their sound again and that's the kind of record they've made. Sign me up. I will obsessively scour the internet for every scrap of news about the new record and tour dates and will share it all with you so we can spread the word and revel in the goodness of new music from Garbage.