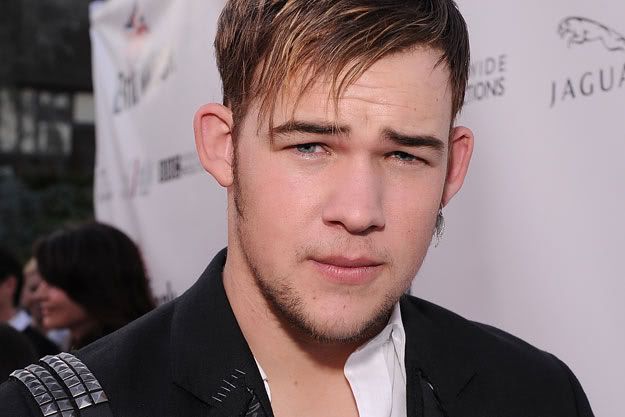 Just when you thought it was safe, James Durbin is back with another generic video for one of his over-produced, generic songs off his debut album Memories Of A Beautiful Disaster,"Stand Up."
The single was originally released as part of an NFL compilation and while it's a pretty hideous radio-rock song, it fits more in that environment than on the debut effort of a young man imploring us to "Give Metal A Chance" during his Idol run where he finished in fourth place.
I've exhaustively covered my thoughts on James from his entire Idol journey, even writing a hate letter to America after his too-early dismissal from the competition. I've reviewed each single released as well as the entire album and his previous video for "Love Me Bad." There's nothing new I can add about the song; I was very disappointed in it because I expected more and because I truly love James' voice and it's been smothered and distorted almost beyond recognition.
As far as run of the mill videos go for run of the mill rock songs, this one's really not too bad; it's just not good either. I'm left a little more cold and annoyed each time I view it. I can almost check off the clichés they are using for each take, very similar to the "Love Me Bad" video that had the Rocker starter kit of tricks throughout.
Below is the official version with James and his band rocking out in a basement that happens to be equipped with small stadium lights. If that's not sporty enough for you, I have also included the "Sports Version." Please let me know if you guffawed like I did that the only difference is now they're all wearing jerseys.
Post American Idol life has been good to James. He's gotten a record deal with Wind-Up records, released his debut CD, and married his longtime girlfriend, Heidi. However, that doesn't save us from enduring three minutes of James preening in front of the camera in various outfits, pouts, and hairstyles. Have a look or two for yourself. You know where the mute button is.
Official version:
Sports Version: