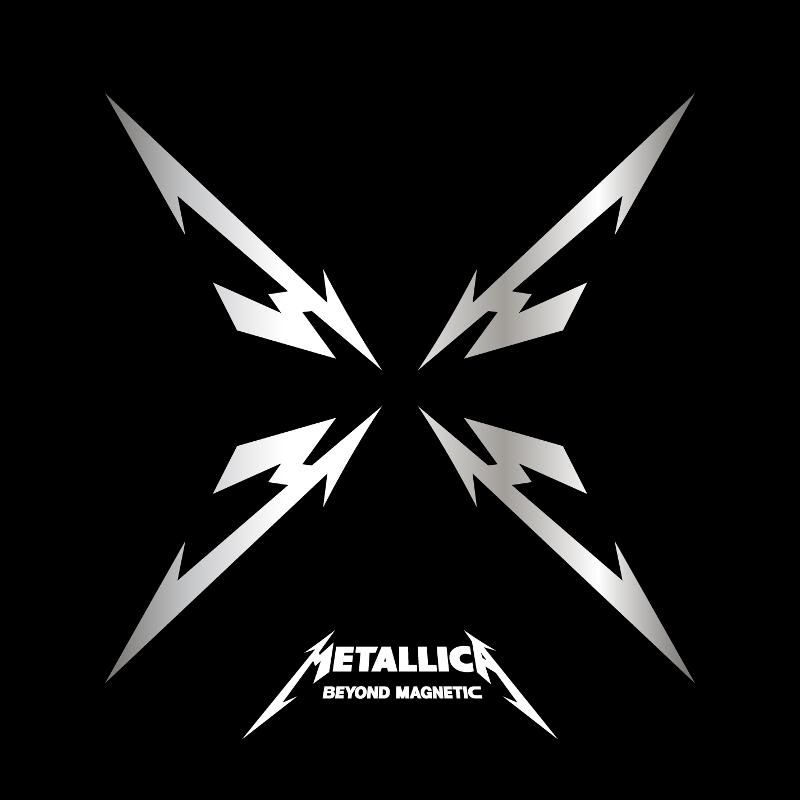 Metallica will a physical release of their Death Magnetic outtakes EP Beyond Magnetic on January 31, following the digital release last month.
The four song EP features tracks cut during sessions for the DM record, released in 2008. The songs saw limited release over the past couple years and were featured during the band's 30th Anniversary celebrations in San Francisco last month. The four songs are "Hate Train," "Just A Bullet Away," "Hell And Back," and "Rebel Of Babylon."
Of the four songs, the band says these are rough mixes. They were considered for inclusion on DM but were jettisoned, at which point they didn't get the final touches the 10 songs that made the album received. That may actually be a good thing if you care at all about sound and sound quality. Death Magnetic is unlistenable in large part because of the atrocious mastering job. These rough mixes may not have been compressed and EQ'd to death (and then again maybe they were but we're choosing to be optimistic until such time as we hear different).
The band did a four-night run at the Fillmore West in San Francisco to commemorate their 30 years, and welcomed a slew of guests to join them on stage. Among them were former Metallica guitarist Dave Mustaine (Megadeath), former Metallica bassist Jason Newsted, producer Bob Rock, and Black Sabbath's Ozzy Osbourne and Geezer Butler. The shows are available to download at LiveMetallica.com. Nothing has been announced but you have to imagine something like this is going to see wider release and distribution at some point.
Metallica released Lulu, a collaboration with Lou Reed last year.