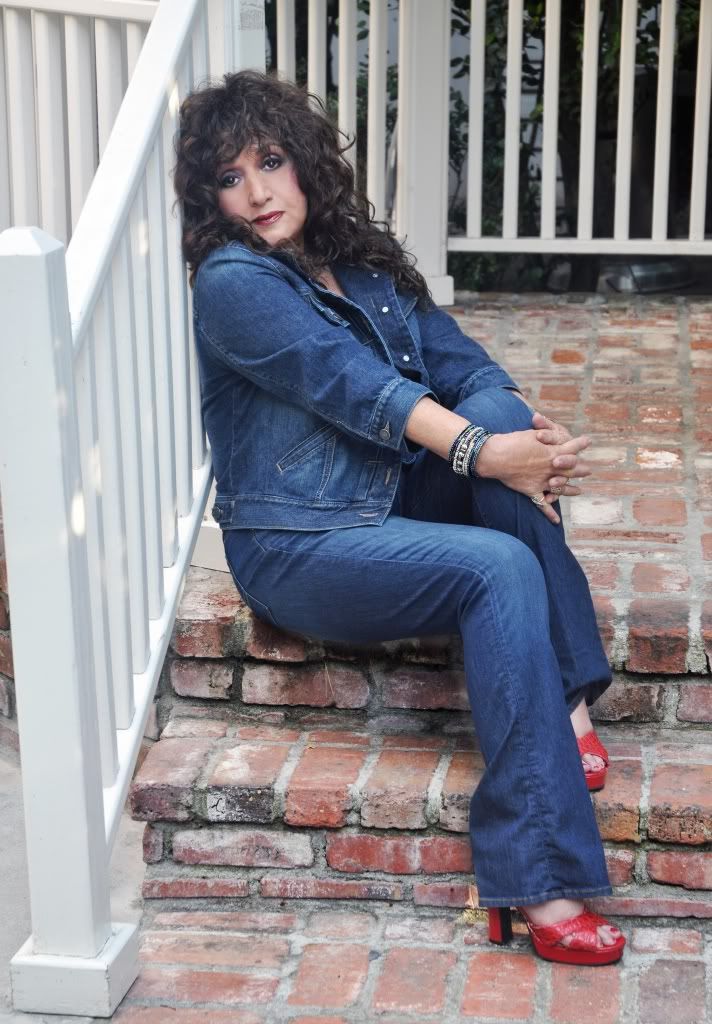 We have a new #1 at Blues Radio this week!
Ray Bonneville's two-week run at the top of the blues radio chart came to an end this week as Maria Muldaur's Steady Love vaults four spots to claim the #1 position. Bonneville slips one spot to #2, followed by Duke Robillard, George Thorogood & The Destroyers, and Warren Haynes' Man in Motion.
There's another Allman Brothers Band guitarist in the Top 10 as former #1 Revelator from Tedeschi Trucks Band checks in at #6, followed by Moreland & Arbuckle, Ana Popovic, Hugh Laurie, and Carolyn Wonderland's Peace Meal. Of those Top 10 albums, I'm particularly partial to Robillard's Low Down & Tore Up and Revelator.
I haven't yet heard the records from Haynes, Laurie, Thorogood, or Carolyn Wonderland. I don't know why I haven't jumped on Haynes' record yet other than I've been swamped by a ton of recent releases, blues and otherwise. I know I'm wrong for not being able to get Thorogood's "Bad To The Bone" out of my head but it's hard for me to get excited about his latest record because I got burned out on George during my days as a classic rock DJ. It's a different flavor of the same meal with Hugh Laurie who is, by all accounts, an accomplished pianist but I just can't seem to make myself want to listen to Let Them Talk. It may be my loss. It's a risk I'm willing to take.
This chart remains a mystery to me because while I really like Have Blues, Will Travelfrom Smokin' Joe Kubek and Bnois King, the record is over a year old and I have no idea how it's back in the Top 20 this week, sandwiched in between more recent releases from Candye Kane, Kenny Wayne Shepherd, JJ Grey & Mofro, Johnny Winters, and others.
Have you heard any of these records? Want to know more about them? BlindedBySound has reviews of several of the Top 20 titles. Check out our reviews and by all means check out some of these outstanding albums!
Here are the Top 20 Albums at Blues Radio for the Week of October 14, 2011:
1. Maria Muldaur - Steady Love
2. Ray Bonneville - Bad Man's Blood
3. Duke Robillard - Low Down And Tore Up
4. George Thorogood & The Destroyers - 2120 South Michigan Avenue
5. Warren Haynes - Man In Motion
6. Tedeschi Trucks Band - Revelator
7. Moreland & Arbuckle - Just A Dream
8. Ana Popovic - Unconditional
9. Hugh Laurie - Let Them Talk
10. Carolyn Wonderland - Peace Meal
11. Cash Box Kings - Holler And Stomp
12. Wynton Marsalis & Eric Clapton - Play The Blues Live From Jazz At Lincoln Center
13. Johnny Winter - Roots
14. Kenny 'Blues Boss' Wayne - An Old Rock On A Roll
15. Candye Kane - Sister Vagabond
16. JJ Grey & Mofro - Brighter Days
17. Smokin' Joe Kubek & Bnois King - Have Blues, Will Travel
18. The Reverend Peyton's Big Damn Band - Peyton On Patton
19. Kenny Wayne Shepherd Band - How I Go
20. The Blue Voodoo - Outside Looking In