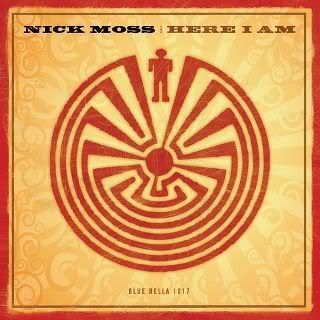 Nick Moss has released "Candy Nation" as the second single from his upcoming record Here I Am, due Nov. 22 and you can stream it here on Blinded By Sound via ReverbNation.
Both singles from Here I Am find Moss observing life in 21st century America but where the hit first single "It'll Turn Around" was an anthemic message of hope in troubled times, "Candy Nation" has a different flavor altogether.
Mick Jagger and Keith Richards observed America's culture of consumerism in 1965 on the iconic "(I Can't Get No) Satisfaction," with Jagger noting people were paying attention to the clothes he was wearing. Welcome to the 21st century where medication is the new fashion, and in our "Candy Nation" happiness is -- once again turning to Mick and Keith -- just a shot (or a pill) away.
"Satisfaction" sported a monster guitar riff from Richards and ambivalent detatchment from Jagger; Moss' "Candy Nation" has a spoonful of sugar for listeners, as he again turns to new bandmate Michael Ledbetter for some killer harmony. Travis Reed's organ work provides a psychedelic gospel groove for Moss and Ledbetter's harmonies as well as a pair of stinging guitar solos from Moss. The Flip Tops have seen many great musicians join the ranks but this lineup of Ledbetter, Reed, drummer Patrick Seals, and bassist Matthew Wilson is as versatile as any Moss has led since founding the band in 1998.
The versatility and talent of this lineup (Wilson didn't take part in the recording but is on the road with the band) is evident throughout Here I Am and these two songs are but a small sample of Here I Am has to offer. Take a listen to "Candy Nation" and, if you missed it, you can still stream "It'll Turn Around" and be ready to have your faces melted when the album drops in two weeks.