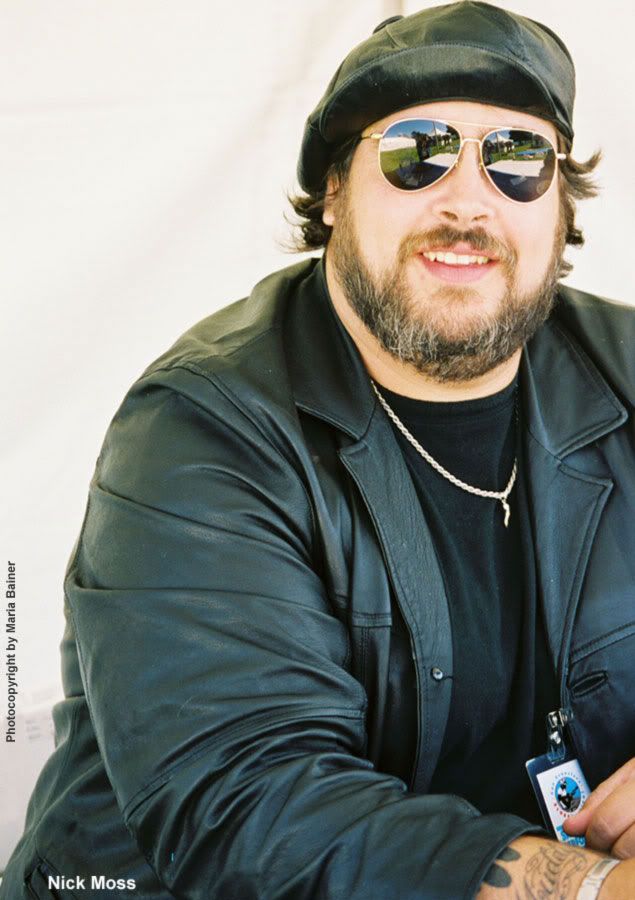 Nick Moss is streaming "It'll Turn Around," the first single from his upcoming album Here I Am, now due in stores November 22.
It's been brutal containing my excitement about this record, having heard it in its entirety already. As hard as I try to take you, dear readers, inside the music there are some things you have to hear to believe and this is one of them. It also gets a little wearying for us all for me to prattle on about a record you won't have access to for months on end. The wait is coming to an end and the first slice has been served up. "It'll Turn Around" made its radio debut and now Moss is streaming it through his ReverbNation page.
"It'll Turn Around" picks up where Moss left off on his brilliant 2010 release Privileged and takes it a step further. Moss has grown so much as a vocalist and songwriter since his excellent 1998 debut First Offense and with that growth he's given himself something he really hasn't had before in his music: other vocalists to work with. New Flip Top Michael Ledbetter with whom Moss has worked in the past brings some great counter vocal to the track and the presence of Shuree Rivera and Jennifer Evans is something altogether different.
Rivera, Evans, and keyboard man Travis Reed give this song a gospel feel while Moss peels the paint with some of his most electrifying slide work to date.
"It'll Turn Around" is a winner on every level and now you can hear it for yourself.