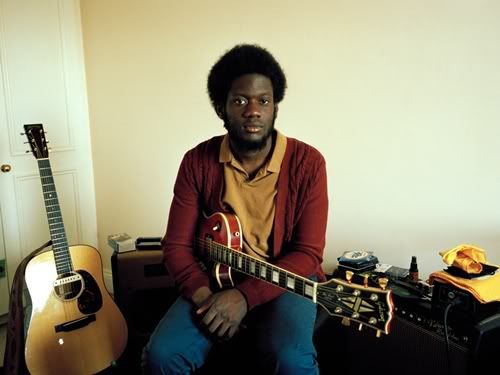 We closed the book on 2012 this past year and I, for one, am not sorry to see it go. Oh, it had it's good moments: a new niece and nephew, new friends, and of course, new music. It also came with its share of downers: deaths of people close to me close to people close to me, a near job loss, a new job, and some painful personal struggles and lessons related to all the above and things not related to any of it.
I compile my best albums of the year most years but having dropped off the face of the earth for a good while, my heart isn't quite in it and I don't feel as prepared to do that. Instead I have a list of songs that kept me company through it all.
I listen to a lot of music digitally and iTunes is my scorekeeper, my journal. As such, it has a lot of limitations because that isn't really what it's designed to do. It can't properly track what I listen to over the course of a day, week, month, or year unless I reset the play counts and track it all manually. While that is exactly the type of thing I'm nerdy enough to do, it's also the type of thing I'm far, far to lazy to do so this soundtrack isn't complete but does give a snapshot.
I took the 25 songs I listened to most in 2012 released in 2012 and in so doing, I found a few surprises. I knew I listened to Michael Kiwanuka's fantastic Home Again LP a lot this year after seeing him open for Gary Clark Jr. but didn't realize how much until I saw the playcounts. Speaking of Gary, I believe a lot more of his songs would have surfaced had Blak & Blu come out in, say, April, rather than October. Along with Kiwanuka, Lianne LaHavas' Is Your Love Big Enough? was my other major discovery last year.
I knew I spent a lot of time with Mark Lanegan's Blues Funeral and Fiona Apple's difficult The Idler Wheel Is Wiser Than the Driver of the Screw and Whipping Cords Will Serve You More Than Ropes Will Ever Do. Two very different albums but artists whose stories come from the torn, emotional fringe. Apple's tales are disturbing and confessional, Lanegan's often bleak and unrelenting. They're also distinct voices who can say so much without saying a word. Lanegan continues to hold the titles of artist and male vocalist I'm most likely to pronounce as my favorite. That's an impossible game for me but I come back to him, time and time again.
I'm not surprised but wouldn't have predicted songs from Peter Karp & Sue Foley's Beyond The Crossroads and the debut album from Walking Papers (featuring Barrett Martin, Duff McKagan, and Jeff Angell) would be on here. I guess I was also happy to see Garbage return from hiatus (which doesn't surprise me, either).
Music has the power to move and while this doesn't tell the whole story, ignoring the many great records for years past or something like the glorious 10-disc B.B. King box set that while new to me this year features songs from decades past, here are just a few of the places it took me last year and perhaps a harbinger of some destinations I'll revisit this year as new records join my collection and iTunes library.
"Leviathan" - Mark Lanegan - Blues Funeral
"Tiny Grain Of Truth" - Mark Lanegan - Blues Funeral
"Ruin" - Cat Power - Sun
"Au Cinéma" - Lianne LaHavas - Is Your Love Big Enough?
"Home Again" - Michael Kiwanuka - Home Again
"Worry Walk Beside Me" - Michael Kiwanuka - Home Again
"Every Single Night" - Fiona Apple - The Idler Wheel…
"Control" - Garbage - Not Your Kind Of People
"Numb" - Gary Clark Jr - Blak & Blu
"Bones" - Michael Kiwanuka - Home Again
"I'm Getting Ready" - Michael Kiwanuka - Home Again
"I'll Get Along" - Michael Kiwanuka - Home Again
"Anything We Want" - Fiona Apple - The Idler Wheel…
"Freak Teeth" (Demo) - Noel Gallagher - Faster Than The Speed Of Magic
"Blood For Poppies" - Garbage - Not Your Kind Of People
"Chance Of Rain" - Peter Karp & Sue Foley Beyond The Crossroads
"Gray Goes Black" - Mark Lanegan - Blues Funeral
"Left Alone" - Fiona Apple - The Idler Wheel…
"Always Waiting" - Michael Kiwanuka - Home Again
"Werewolf" - Fiona Apple - The Idler Wheel…
"Blowin'" - Peter Karp & Sue Foley - Beyond The Crossroads
"Forget" - Lianne LaHavas - Is Your Love Big Enough?
"Your Secret's Safe With Me" - Walking Papers - Walking Papers
"Sittin' In A Hotel Room" - Eric Bibb - Deeper In The Well
"D'Yer Wanna Be a Spaceman? (Live)" - Noel Gallagher - iTunes Festival London 2012 EP