Most music fans have read Nick Hornby's novel High Fidelity wherein the protagonist is prone to rearranging his music collection and frequently making Top 5 lists of favorite songs, albums, artists, etc. in different genres. If you're a music obsessive like we are, you've probably spent time considering these things whether you read the novel or not. You might have compiled mixtapes along these lines in decades past and now in the digital age those mixtapes are now playlists. Whatever your medium or format, we all spend time considering our "Best" lists. That's certainly true of all of us at BlindedBySound where not only are we obsessed with music, we have a passion for sharing our ideas with each other and all of you.
We recently got together and kicked around our favorite duets and got a great, eclectic mix of music. This week, we turn our attention to cover songs and once again the list is both great and eclectic. Cover songs can transcend the original, completely changing it into something new and beautiful, or it can completely bomb that's ridiculed and hated by history. Worse still, it can be completely forgettable - adding nothing new, but blanding.
We're not here to talk about those. We're here to talk about covers that move us, taking us to new heights only imagined by the orignal. This is our list. What do you think? What would you add? Let's talk covers!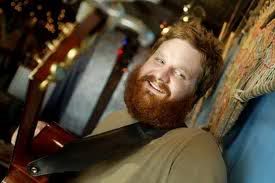 "Hey Ya" Cover by Obadiah Parker (Original by OutKast)
Selected by Kara Perez
A really good cover version of a favorite song shows you a whole new side of the original. It makes you hear the song in entirely new ways. Obadiah Parker's cover of OutKast's 'Hey Ya' does exactly that.
I love the original 'Hey Ya' because it's a fast paced, up tempo track and because Andre 3000 is nothing short of a BAMF. Blending funk, rock and pop together, it's a Grammy winning song that critics love. It also gave birth to the immortal lyric 'shake it like a Polaroid picture,' which is simply amazing.
Obadiah Parker's 2006 cover of this song is one of the best covers I've ever heard. The softer, more soulful rendition of the song pulls listeners back from their dance floor frenzy to take a more introspective look at what the song is about. When Andre 3000 sings the opening lines of "My baby don't mess around because she loves me so and this I know fo' sho'," his intention is to get his listeners grooving (I dare you to listen to this original version and not be shaking your hips by the third line). When Parker does it, his voice carries in it longing and memories, and his listeners wonder if his baby really is as faithful as he claims. The slower pace, the guitar and Parker's softer, deeper voice changes the song's message. It goes from Andre's relationship-on -the rocks hoping to be saved by love to what feels more like a man reminiscing on his already failed relationship.
Parker also makes the song his own by forgoing the call and response that Andre 3000 utilizes so well. When Parker asks what's cooler than being ice cold, it seems to be something he is truly pondering, right up there with 'what IS life?' The response on the original version of 'ICE COLD' adds to the fun, the happiness and silliness of the whole song. It also involves the listener, making Andre's version more about a group, rather than an individual.
Parker's version went viral in 2007 and helped launch the early part of his career. This cover is a testament to his talent and the future of his career.
"R-E-S-P-E-C-T" Cover by Aretha Franklin (Original by Otis Redding)
Selected By Kit O'Toole
There are covers that remain faithful to the original songs, and then there are those who transform and even transcend the originals. No other song best illustrates this than Aretha Franklin's signature track "Respect," a single from her stellar album I Never Loved A Man the Way I Love You (1967). In fact, her interpretation has become such a landmark single that few remember its originator: Otis Redding. A cut off his 1966 album Otis Blue/Otis Redding Sings Soul, his "Respect" features a rapid tempo and lyrics sung from an aggressively male perspective. A funky romp, it further spotlights Redding's unique, raspy vocals that sound as if he sang straight from the gut. When he sings "Respect is what I want/ Respect is what I need," he clearly asserts himself as dominant in the relationship.
A year later, Franklin and her sister, Carolyn Franklin, slightly change the lyrics to a decidedly feminist perspective. The tables have turned: instead, the woman demands that "All I'm askin' is for a little respect when you get home." Unlike Redding's original, here Franklin states that she is giving her man her money. Over a slow but steady tempo, she juxtaposes romance with commerce ("Ooh, your kisses, sweeter than honey/ And guess what? So is my money") and suggests that both partners need to give and take equally in terms of income and love: "All I want you to do for me/ Is give it to me when you get home." Add in King Curtis' soulful sax solo, the Muscle Shoals rhythm section, catchy refrains ("sock it to me"), and some of the best backup singing ever recorded, and what results is a still funky track that arguably helped kick-start the feminist movement. Redding once said "that girl stole that song from me," but Franklin merely made an already stellar song her own through her unequaled vocals as well as indomitable spirit.
"New York Groove" Cover by Ace Frehley & Kiss (Original by Russ Ballard)
Selected By Joanie Hunt
When it comes to covers, there are very few (in my opinion) worth mentioning. Sure, there's always the exception to that rule, but for the most part, covers rarely do justice to the original (think Tiffany killing Tommy James' "I Think We're Alone Now" -- 'nuf said). Of course, in the blues and rock worlds -- my preferred genres -- songs aren't so much covered as they are... revisited. Yeah, let's call it revisited. Sounds so much better than "cover," which always makes me think of a bar band hacking and slashing their way through "Brown Eyed Girl" or "Margaritaville," or worse -- anything by Stevie Ray Vaughan or Jimi Hendrix.
That said, let's take a look at a song that people of more recent generations only know through commercials and docudrama/reality shows: "New York Groove". The version you hear on TV is generally the Ace Frehley version, or Ace with KISS, and it's my preferred version of the song. Still, you can't just rely on that take. No, you have to have a listen to the original, written by Russ Ballard for the band Hello. Ballard's always been the kind of guy who writes the songs the whole rock world sings, having also penned "Voices," "God Gave Rock and Roll To You" (also later recorded by KISS and Petra), "Since You've Been Gone" for Head East, "Winning" for Santana, as well as songs for Hot Chocolate, Roger Daltrey, Rainbow, Argent, and America.
As much as I like all those songs and many others, "New York Groove" is it for me. It's that killer struttin' beat and swaggerin' guitar that make the song rock the way a song should rock! You could hate the city of New York and still love this song because it makes you feel ten feet tall with good chunk of change in your pocket, ready to party.
Other nominees to explore on your own time: "Come on Feel the Noize" by Slade (the same band that originated "Mama Weer All Crazee Now").
"You Send Me" Cover by Aretha Franklin (Original by Sam Cooke)
Selected by Chris Kjorness
Long before American Idol, Aretha Franklin was revered for her ability to "make a song her own". In a career of landmark reinterpretations - "Respect" and "The Weight" to name but two - one of her most understated is her best. In 1957, Sam Cooke was looking to improve his "financial situation." Already a successful gospel artist, he recorded an arrangement of George Gershwin's "Summertime" backed by his original tune "You Send Me" for Keen Records. Ironically, the B-side ended up being the hit. With its lilting I-vi-ii-V harmony and Cooke's beautiful, controlled vocals, "You Send Me" was the prototypical lover's-lane anthem, netting Cooke a #1 spot on the pop charts – no small feat for a black artist at the time.
The daughter of a Baptist minister, Franklin honed her skills singing gospel music. Inspired by the crossover success of Cooke, she recorded a pop demo at the age of seventeen that caught the attention of Columbia records John Hammond. After a number of mildly successful jazz influenced pop records Franklin's contract with Columbia expired and she moved to Atlantic Records. Liberated from the pop mold, Franklin turned out a string of landmark soul albums between 1967 and 1970. It is on one of the records, Aretha Now, where we find "You Send Me". Franklin uses Cooke's simple, timeless melody to showcase her tremendous emotional and vocal range. Her looping reinterpretation of the predictable chord changes of Cooke's original, creates a harmonic movement that feels eternally fresh, yet never out uncomfortable. And as the bridge kicks in, with bassist Jerry Jemmott pulling the music steadily forward, Franklin takes us to the Promised Land. Recorded less than four years after Cooke's unfortunate death, the track shows that Cooke's influence reached far beyond the music itself. Both a tribute and a declaration of independence, it tells the story of Franklin's transformation from middling pop star into a unique national treasure.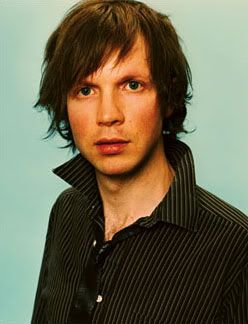 "Beachwood Park" Cover By Beck (Original by the Zombies)
Selected by Ben Scott
Perhaps it was too much Guinness, perhaps I was just feeling emotional on that particular night, or perhaps it was because I was witnessing quite possibly the best gig I have ever been to.
It was Dublin 2003 and Beck was in the midst of his Sea Change world tour, just him a handful of guitars and a battered old Roland keyboard. For two magical hours he captivated and spellbound the audience with stripped back versions of his classic tunes.
Just as I thought things couldn't get any better the encore produced the most magical live experience I have ever had, as Beck armed with his trusty Roland played a cover of the Zombies "Beachwood Park". This was one of my favourite songs by the Zombies anyway, but the raw emotion that Beck put into that song on that night, really did have me in tears. It's the only time it has happened to me in live environment, and it is one that I will never forget. I will be the first to admit that I am not usually a fan of cover versions, but this one has stuck with me and I never want it to go away.
"Ramblin' Man" Cover by Isobel Campbell & Mark Lanegan (Original by Hank Williams, Sr.)
Selected by Josh Hathaway
I began the process of answering this impossible question -- best/favorite cover -- by scrolling through the more than 30,000 songs on my iPod and my list of candidates kept growing until I got to this one, at which point I
stopped looking. There are too many great answers to this question but this is the one that does it for me. Mark Lanegan is one of the great voices of this or any other generation and is a premier song interpreter.A Hank Williams Sr. song might seem an odd fit for the former frontman of a Seattle rock band but Lanegan's weathered voice is perfect a perfect match for the wandering spirit of outlaw country. The only thing stranger than him tackling a song like this is his musical counterpart Isobel Campbell, formerly of Belle & Sebastian. Her angelic voice has no business singing Hank Williams Sr. or singing with Mark Lanegan.
These seeming contradictions are interesting but what makes this special is the dark sexuality and the chemical reaction of his gravely voice and her angelic coos. This tale of a wandering, restless man who won't submit to the demands of a respectable life smolders because of the way these two inhabit the song and the musical soundscape that surrounds them. The alt-country noir and the added percussion of a cracking bullwhip only adds to the dark allure. This might be both my favorite duet and my favorite cover. I hate having to choose just one but if I do, I'm glad this is it.